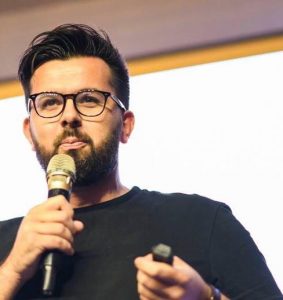 Teespring, a leading eCommerce platform which empowers creators to design, promote and sell their own products, announced the appointment of Chris Lamontagne, former VP Commercial, as CEO of the company.
Lamontagne is stepping up to take over as CEO of the business, after joining Teespring in 2016. He initially worked in the London office, helping with the integration of Teespring's acquisition of European competitor, Fabrily. Prior to Teespring, Chris has held various growth & strategy roles, formerly as Head of Growth at on-demand ride-sharing app, Gett and latterly leading the Growth Team at private investment fund Hambro Perks.
Since relocating to Teespring's Silicon Valley HQ in San Francisco, Lamontagne has been responsible for the commercial growth strategy and repositioning of the business, which has seen the business partner with YouTube, Amazon, and eBay in order to create the most comprehensive commerce eco-system with which one can create and sell products online. In 2018, Teespring announced their partnership with YouTube for a 'merch shelf' purchasing feature in the US, Europe and the UK. The feature is an example of Teespring's mission to change the way consumers are targeted and ultimately, how they purchase.
Teespring has shipped over 25 million products and paid out over 300 million to its sellers, making more than 30 of them millionaires. Chris holds the belief that any industry is capable of disruption if creativity and technology are amalgamated the right way.
Chris Lamontagne, CEO of Teespring, says: "I am thrilled to be able to lead Teespring through this exciting next phase of our businesses evolution. The last two years have been challenging, but incredibly rewarding. None of this would have been possible without the outstanding group of people we have across the business. In particular, our executive team have shown stellar leadership throughout. 2019 is going to be an incredibly exciting year for all of the Teespring Community."
Source: Teespring