Telekom Romania, one of the country's three biggest telco brands, is bursting millennials' so-called filter bubbles with a groundbreaking campaign called 'Swap de vloggeri' or 'Vloggers' Swap'. Using data insights to identify the delineated audiences of the country's most influential vloggers, the campaign centers on a surprise switch, seeing popular YouTube channel hosts swap places with vloggers whose content, perspective, and opinions are diametrically opposed to their own.
The goal: to confront young millennials' intellectual isolation and to expose them to new ideas, new content, and new material from outside their usual 'bubble'. While targeting 1 million, the campaign has already reached over 9 million views, sparking a major trend in the vlogosphere, increasing brand awareness and achieving half a million new subscribers from 'opposing viewers'. And all of this, without spending a cent on media.
Deliric – one of the vloggers – says:  "I'm a professional musician and I know the struggle of trying to reach new people all too well.  And in the case of Vloggers' Swap, it was amazing to see how, in an instant, I was exposed to such a new and completely different audience."
The Filter Bubble
Facebook's Mark Zuckerberg lists it as "one of the two most discussed concerns of this past year." The filter bubble is almost certainly one of the main causes of increased polarization and division within our society and one of the global threats facing democracy today. In fact, The World Economic Forum's Global Risks Report 2017 identifies filter bubbles (and echo chambers) as one of the top global risks in the context of polarization.
This presents a variety of challenges to not only brands, but in fact anybody interested in reaching a wide audience across political allegiances and cultural divisions.
As the effects of the internet and social media on society get clearer every single day, we increasingly realise that the nature of the web is to reinforce what we already know and like. Algorithms are designed to show us content that aligns with our own predispositions. Over time, this solidifies opinions, shielding people from divergent views and preventing a healthy discourse.
This is particularly relevant for Romanian millennials, as research shows that only 20% of this age group read magazines, books or newspapers. Which makes 80% of them dependent on social media to form their opinions.
Scary, right?
Bursting the Bubble by Turning it on its Head
With 'Life is for sharing' as their slogan and brand value, filter bubbles pretty much go against everything Telekom Romania stands for – which is exactly why they want to turn this tendency on its head. Together with creative agency Leo Burnett Bucharest, this somewhat radical campaign is underway to expose young people to communities and perspectives far removed from their ordinary world.
How Does it Work?
Vloggers' Swap is built on a deep analysis of the data of different vlog channels on YouTube. Leo Burnett Bucharest first identified influencers whose audiences did not overlap at all: groups of young viewers with little in common, and with viewing habits that lead them to inhabit very rigid filter bubbles. Next, the selected vloggers surprised their viewers by swapping with their polar opposite, helping to introduce each specific audience to a perspective far outside their comfort zone – e.g. macho singer/actor Dorian Popa, who traded places with choreographer Emil Rengle, one of Romania's few gay vloggers.
Launched to coincide with Telekom Romania's offer of unlimited video, the campaign is a prime example of how brands are building awareness by helping people grow wider audiences, unrestricted by the constraints of filter bubbles and echo chambers, and in spite of the algorithms that would normally limit their reach and appeal.
Ruxandra Rau, Director Brand & Communication Strategy, Telekom Romania, says: "We aimed to create a bigger purpose than promoting an offer. We wanted to encourage responsible social media consumption, by pointing out this filter phenomenon, that can affect our perception and the way we interact with the ones around us. Once we acknowledge this matter, it is up to each and every one of us to pay more attention and be more considerate towards the other ones, by striving to become more aware and open towards new and different opinions and opportunities."
The Result? 9 million Views and Counting…
"Obviously the filter bubble is a bigger issue than we can solve with one campaign," says Leo Burnett Chief Creative Officer, Ali Bati "It would have been easy to be part of the problem, but we opted to be part of the solution instead, using our collected data to bring opposites together. So far, it seems like we succeeded."
Indeed, the Vloggers' Swap campaign has achieved unmatched levels of engagement and visibility.
With over 30.000 positive comments on social media, hundreds of thousands of likes, and millions of impressions.
While targeting an audience of 1 million millennials, the current reach is 9 million views. And as the initiative continues to self-generate millions of more views, these figures are expected to double by the end of the year.
The swap videos reached YouTube's top 5 trending twice – a first in Romanian advertising – and have thus far generated half a million new subscribers from the 'opposing' audience.
What's more: the campaign's impact on brand proves that people exposed to the Vloggers' Swap campaign have a more positive view of Telekom, and are twice as likely to recommend the brand, and/or switch to Telekom.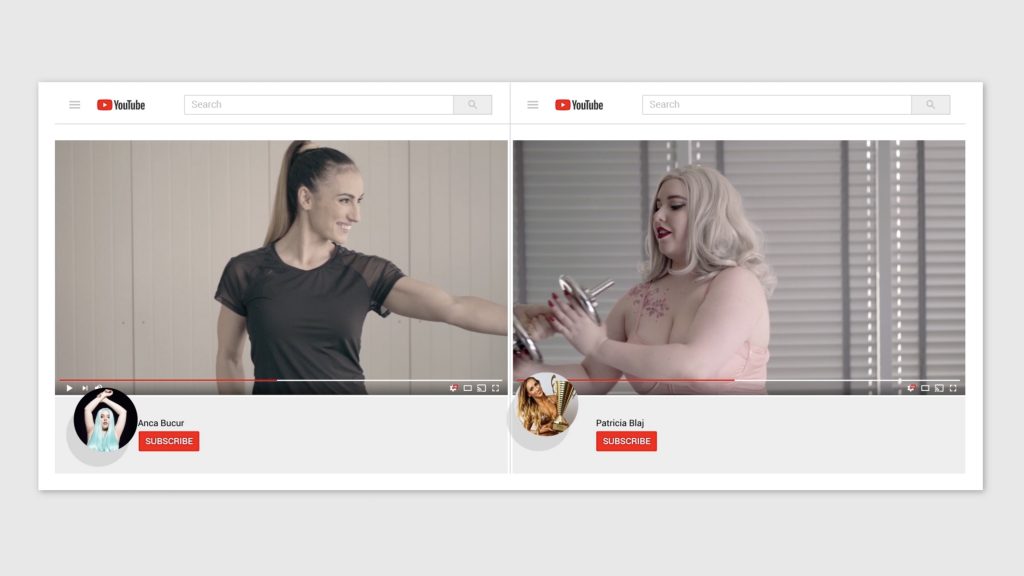 All with zero media spend.
Ali Bati, Chief Creative Officer, Leo Burnett Bucharest comments: "We used creativity to make algorithms bring the opposites together, instead of polarizing them. Filter bubbles restrict the exchange of ideas, opinions, views and beliefs. Sharing is the aim of Telekom Romania – and this campaign gets right to the heart of it."
Victor Stroe, Associate Director & Head of Strategy, Leo Burnett Bucharest says: "For Leo Burnett, big data represents a major focus in our strive to develop creative products that start from insights provided by numbers. Filter bubble is an issue caused by social media algorithms, thus, the solution had to evidently come from the same environment."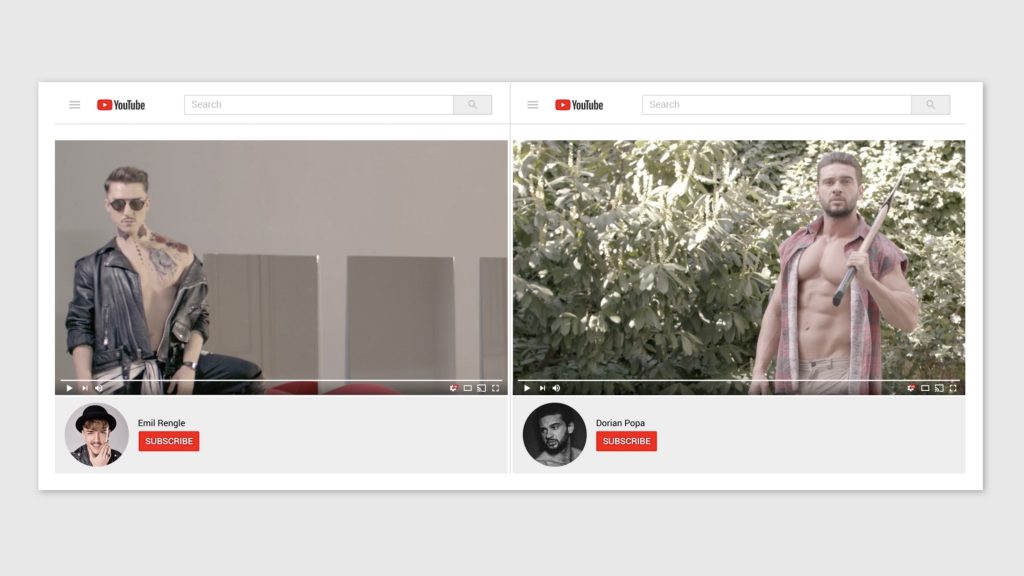 Source: Leo Burnett Bucharest