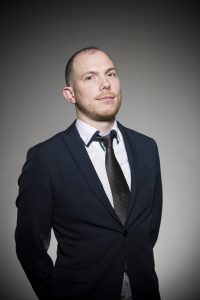 Integrated marketing and communications agency The 10 Group today announces a series of new appointments across its content capability following a fourfold growth in production work.
Former TVC Director Leon Schlesinger joins as Director of Production, spearheading the existing team. With over 17 years' experience working across content, Leon will utilise hisspecialist knowledge of live streaming and digital broadcast to oversee the delivery of all key projects across production. Having worked with some of the world's biggest brands including Jaguar Land Rover, Virgin Galactic and Ralph Lauren, and on Red Bull's "jump from the Edge of Space", which set the record for the most viewed YouTube live stream of all time, his credentials in live digital event creation will prove central to his new role.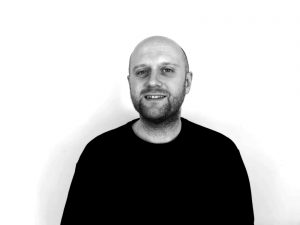 He will be joined by BAFTA award-winning Executive Producer Tommy Panays, who will lead on creative direction and content development. With a background in TV working across programmes including Friday Night with Jonathan Ross, and later within AMV BBDO's content arm Flare, Tommy's expertise in creating highly engaging content will be key in the agency's continued delivery of award-winning content. He will report into BAFTA winning Creative Director Lorry Powles.
The senior team will be supported by Editor Phillip Everett, who joins from market research agency Firefish where he previously led on video and graphics design, and Creative Producer Henry Scriven, a member of the BAFTA Crew talent programme and former creative at production agency Catch.
The news follows a significant period of growth for the agency, with the business seeing a 50% increase in revenue in 2021 compared to the same period last year and receiving recognition by six industry awards bodies in the past six months. New clients include IWC Schaffhausen, Vodafone Smart Tech and laundry disruptor w'air.
Elaine Stern, CEO, The 10 Group, says "As story generators and content creators, finding new ways to cut through with an evolving lockdown audience has been a critical part of our business strategy over the past year. After pivoting our content creation services to enable clients to launch products virtually and reach global audiences through content, I am thrilled to welcome our newest team members and their extensive expertise as we continue to grow and diversify our production arm."
Leon Schlesinger, Director of Production, The 10 Group says "To join The 10 Group at such a critical time in its growth is really exciting, and I'm thrilled to be doing so in such great company. I look forward to joining Elaine and the production team as it continues to innovate in new ways"
Source: The 10 Group