Longtime talent management professional Alex Duyile takes on the new role of Talent Brand Manager.
The independent creative agency, The Corner has announced the appointment of Alex Duyile as Talent Brand Manager, a new role within the agency that will help grow its ever expanding influencer talent base, whilst managing the creation and launches of intellectual property for their creators.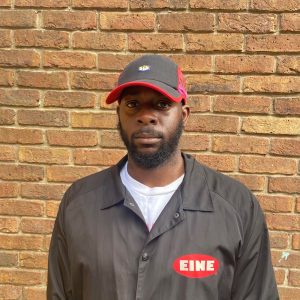 With over seven years experience, Duyile's expertise lies in the management of influencers and industry front-runners, identifying talent and helping them to promote and deliver products, events and aiding them in the establishment of their overarching creative identity. Previously he held the position of Marketing Manager at online menswear retail platform S IS FOR SHOP, whilst also managing DLTBrunch; working with influencers and industry front runners such as Stormzy, Mo Gilligan, So Solid Crew, Reggie Yates, Chris Eubank Junior, Ms Banks and NSG. 
The role of Talent Brand Manager is a new position at The Corner and aligns with the agency's commitment to talent development. At present, their roster hosts some of the UK's top creators and digital talent; managing figures such as beauty and lifestyle guru Emily Canham – brand ambassador for L'Oréal, comedian, actor and creator, Ali Official and fitness and body coach Victoria Everest. The Corner has been at the centre of influencer marketing since its origins, and continues to build upon the reputation which it has secured with many top-brands including Samsung, Netflix and Disney.
About his appointment, Alex Duyile, Talent Brand Manager, The Corner said "I'm really excited to be joining The Corner family. There's so much potential, within our roster of talent, to bring some new brands to life, and deliver a level of quality across the board." 
Duyile will be responsible for spotting new and exciting opportunities for business growth and creation within the talent roster. He will manage the creation of talent-owned brands and products which enhance the scope and reputation of the talents themselves. He will be reporting to Craig Knox, Head of Talent and Influencer Marketing.
"The creation of this role is a big step for The Corner as talent management, as it will help continue our efforts to grow and develop the creators we represent, and in-turn what they can offer their fanbase." said Representative, The Corner, added "We now have a dedicated person to help our talent launch and manage their own IP. Whether it's clothing, cosmetics, fitness gear, electronics or literally whatever they can think of: this role will be responsible for managing the creation of these products from ideation through to sales."
Source: The Corner