Craig Knox Promoted to Managing Director of Talent and Influencer Marketing
Taya Dufall Promoted to Head of Account Management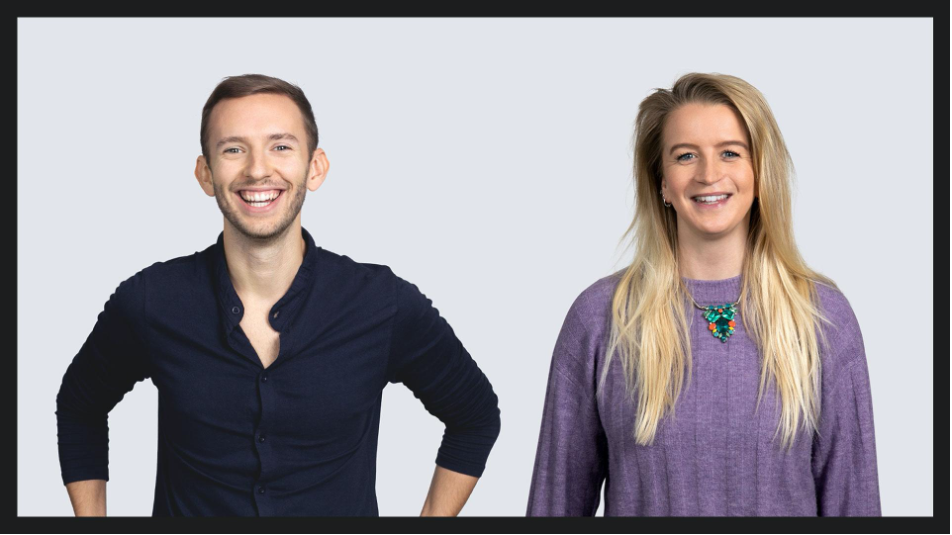 The independent creative agency, The Corner, has strengthened their Talent and Influencer Marketing and Account Management offerings, with two key promotions. Craig Knox has been promoted to Managing Director of Talent and Influencer Marketing, and Taya Dufall has been announced as the new Head of Account Management. After a successful year of growth and re-establishing their independence, the two promotions reinforce the capabilities of the agency.
Consolidating its position at the centre of influencer marketing since its origins, The Corner is at the forefront of influencer-led campaigns and talent management. Their extensive talent roster includes Emily Canham, Jessica Kellgren-Fozard, Ali Shaholam and James Middleton, and they have worked on influencer campaigns for the likes of Carlsberg, Coca-Cola, and Aviva. Knox's promotion to Managing Director of Talent and Influencer Marketing reinforces the strength of the department and promises that it will continue to grow and succeed.
Beginning his career within influencer marketing in January 2014; taking on the role of Talent and Brand PR Manager at PMK. BMC, and later the role of Senior Influencer Marketing Manager. 
As Managing Director of Talent and Influencer Marketing at The Corner, Knox is responsible for all talent management and influencer marketing functions at the agency. He will oversee the in-house talent clients and their commercial, media, publishing and merchandising ventures. In addition to this, Knox and his team will also create and execute award-winning influencer campaigns for brand clients.
Craig Knox, Managing Director of Talent and Influencer Marketing, The Corner, "It's an exciting time for the influencer industry, and The Corner continues to push boundaries on how brands can (and should) partner with talent. I look forward to shaping the future of our offering in this space, for both talent and brand clients alike, and continuing to innovate alongside an exceptional team."
Taya Dufall has been promoted from her role as Business Director at The Corner, which she held for over two years, to Head of Account Management. Dufall originally joined as an Account Manager, and over the last six years has progressed through positions to become a vital part of The Corner. During these six years, she has created and delivered campaigns in every channel, ranging from big TV to reactive social, and everything in between.
In her new role as Head of Account Management, Dufall is responsible for leading teams in the creation of cross-channel campaigns for The Corner's clients, as well as setting the standards and establishing processes for account management across the agency.
Taya Dufall, Head of Account Management, The Corner: "Account Management is the engine of The Corner and I am thrilled to be stepping into this leadership role. I look forward to growing the team, building on our existing talent and continuing to work seamlessly with our clients, both old and new, to build better brands and create stand-out work." 
Neil Simpson, Founding Partner and CEO, The Corner, "There is nothing better than being able to develop and promote home grown talent. Taya has risen through the ranks and exceeded expectations at every step. Craig has brilliantly grown our influencer business, and this move is further strengthening our broad capabilities." 
Source: The Corner