As the world moves towards an increasingly automated future, FIELD launches a thought-provoking short film that explores what it feels like to be an augmented human being.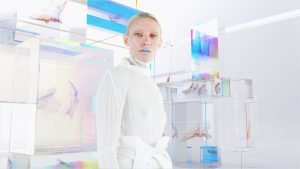 With AI systems playing an ever-growing role in our day-to-day decision making, creative studio FIELD highlights a timely and important topic. Harnessing the insight that human and artificial intelligence will soon blend into an 'augmented self,' FIELD weaves together fashion, live action, and CG for its experimental short film, 'Hidden Layer.'
Through a mixture of progressive choreography and futuristic visual effects, Hidden Layer imagines how the future of AI will affect our sense of identity and humanness — and what happens when these systems inevitably malfunction.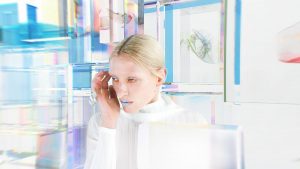 In an artificial neural network, the Hidden Layer is where the main computation is performed, but it has no direct connection with the outside world. The film written by Marcus Wendt and Vera-Maria Glahn explores how, to a certain extent, deep learning algorithms are simultaneously autonomous, unpredictable, and inscrutable in their decision-making.
Creative Director, Partner at FIELD and Director on the film, Marcus Wendt, comments: "When our everyday decision making is closely intertwined with artificial intelligence systems — personal assistants and neural networks filtering the information we access and the content we consume, weighing up probabilities and managing our time — how does that affect how we feel as human beings?"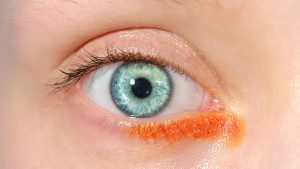 Vera-Maria Glahn, Partner at FIELD, comments: "'Visualising the invisible' is a core interest of our work at FIELD, formed through a ten-year history working in generative design and data-driven art. Developing new visual languages for the complex and non-transparent new systems that are becoming a part of our lives, from smart assistants to self-driving cars, is an overarching topic we're exploring at the studio — through a series of artworks, explorative design work, and in collaborations with brands and corporations who are at the forefront of this transformation."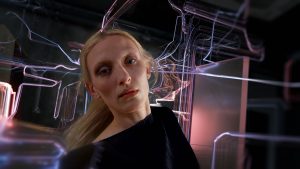 Commenting on the 'Hidden Layer' shoot, Marcus says: "We were incredibly lucky to win model Maggie Maurer — known for her shoots and catwalks for Celine, Vogue, Margiela, Gareth Pugh and many more — to perform the protagonist for us. Her unique, angular look and expressions were exactly what we wanted for the film's near-future aesthetic. Maggie perfectly embodied the character through the different stages of transformation. Professional in every sense, she jumped off a ladder onto a crash mat about a hundred times for us, without batting an eyelash."
'Hidden Layer' is part of the 'Second Nature' series, an independent production by FIELD which envisions new metaphors and visual languages for the new complexities in our world.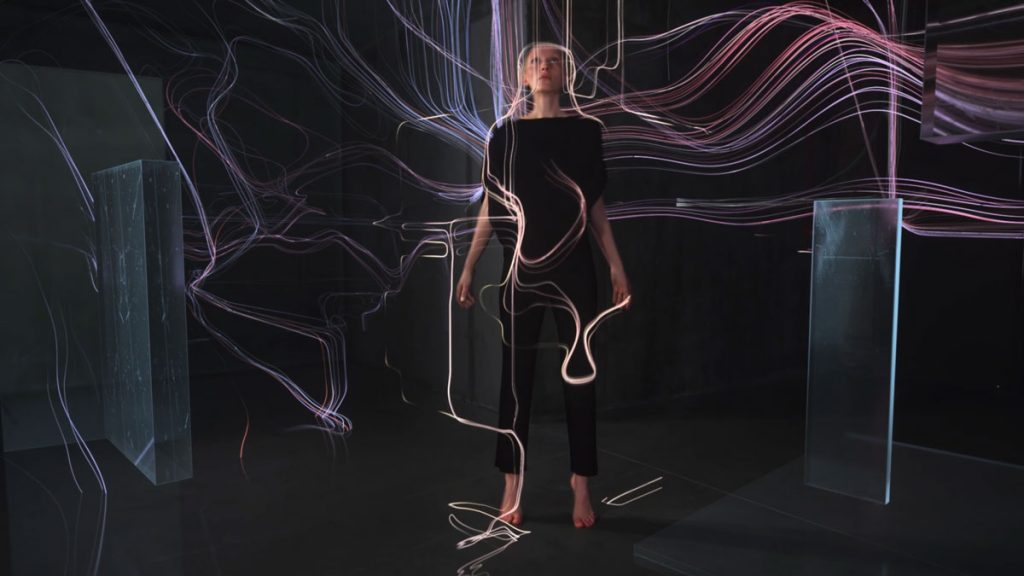 Source: FIELD