In celebration of the UAE's 50th, and in an effort to encourage a more sustainable UAE following the vision of its founders, The National newspaper and Havas Middle East have conceptualized and printed the country's first 'plantable' paper, #TheNationalGhafPaper. A symbol of the late Sheikh Zayed Bin Sultan al Nahyan's vision for a greener nation, this National Day edition represents The Ghaf, the UAE's national tree which the late Sheikh Zayed planted in the 70s to 'greenify' the desert. 
Made entirely of seed paper, vegetable oil and Ghaf tree seeds, the special edition paper is completely biodegradable and is meant to be planted in the UAE's prosperous land, eventually growing into a Ghaf tree that can live for 50 years.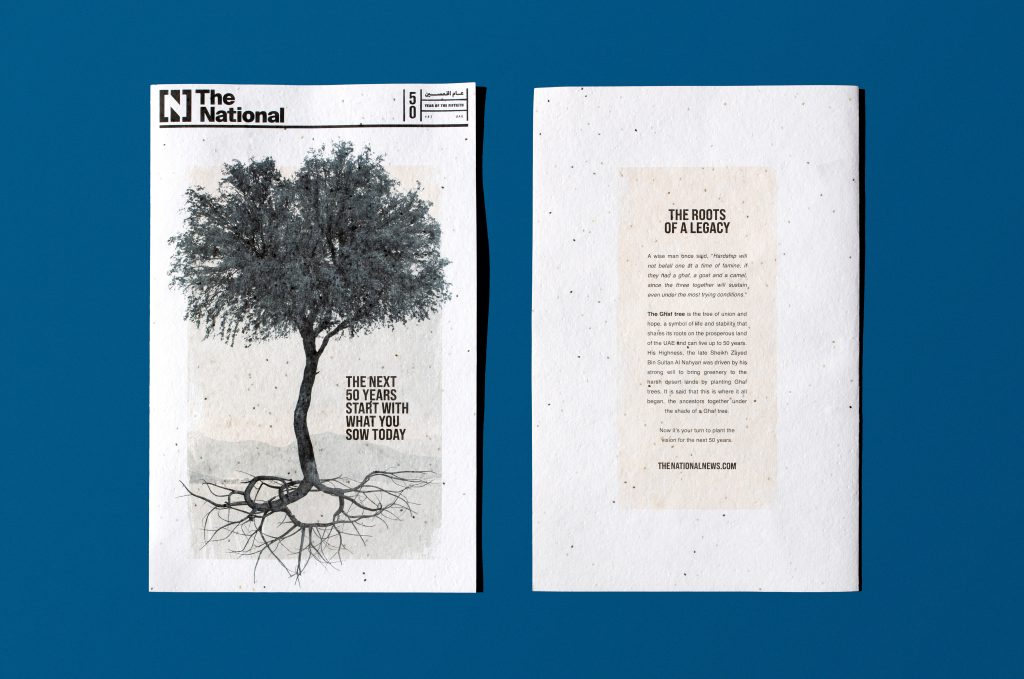 "The UAE has welcomed us all with open arms and supported our dreams of a better tomorrow. On the nation's golden Jubilee, we are honored to celebrate both its sustainability vision and one of its symbols, the Ghaf tree, an emblem of union, hope, life and stability, by printing the country's first-ever plantable paper."
– Mireille Puskulian, Head of Marketing and Communications at International Media Investments – The National, Al Roeya & Al Ain News
Launched on December 2, the special National Ghaf Paper, which was sent to government officials including the Minister of Culture and Youth, is not available to be sold to the public; however, 50 people can win a copy through a competition on @TheNationalNews.com on Instagram, calling for UAE residents to share their stories of how the UAE helped them grow their dreams.
The National's competition invites potential winners to sow the seeds of the next 50 years by planting the paper, putting down roots to thrive no matter the conditions, and in that, following in the footsteps of the nation's father's great vision.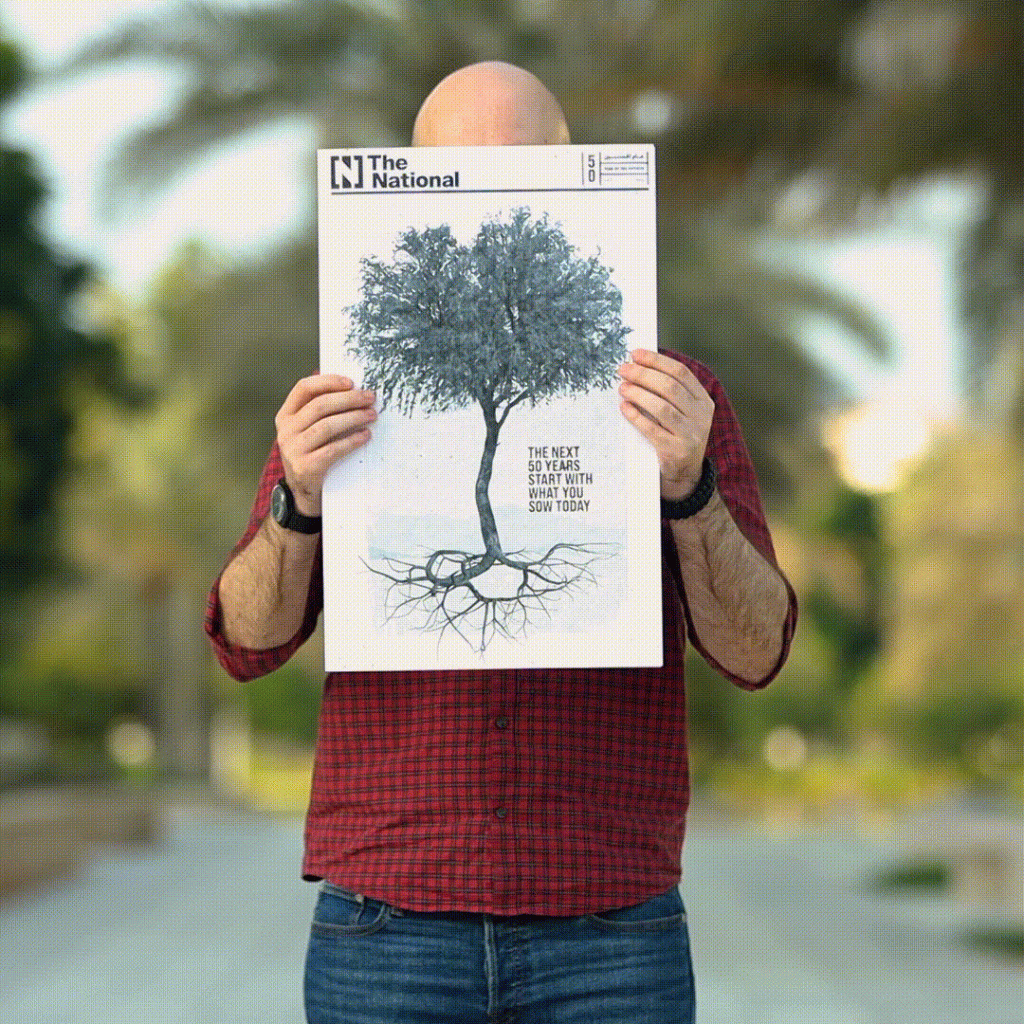 #TheNationalGhafPaper #TheNational #UAENationalDay  
Source:  Havas Middle East