Together Health, experts in creating naturally effective supplements, has a progressive new look designed by Bristol-based agency The Space Creative, the brand's first major refresh in its 15 year history.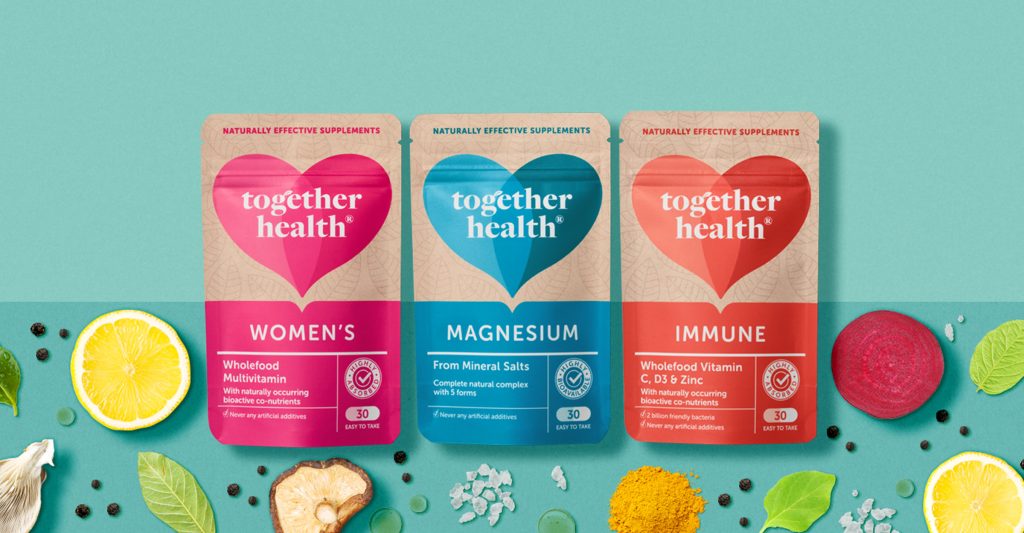 With a portfolio of 27 vitamin and mineral supplements, Together Health have a comprehensive range to suit all health needs and stages of life from stress busting and immunity boosting to joint, sleep and menopause support.
With an increasing number of consumers taking ownership of their own mental and physical wellbeing, there was an opportunity to increase the brand's appeal to a wider audience. To enable more consumers to make a natural choice, it was crucial to highlight Together Health's expertise in creating nutritional formulations that are scientifically proven to work. To help achieve this, the new look and feel took some of its inspiration from traditional apothecary packaging design, whilst retaining the brand's iconic kraft packaging to communicate their natural and ethical focus.
The bold new packaging was developed to reflect the potency and vibrancy of the naturally- derived ingredients contained within each supplement. Whilst clearer on-pack messaging focuses on the key information consumers look for when choosing nutritional supplements.
David Thomson, Creative Director of The Space Creative says the refresh offered the opportunity to address various issues that were holding the brand back.
"The brand's amazing credentials and naturally effective formulations were not being communicated by the current look and feel. In an increasingly competitive environment, brand standout and believability are paramount. The brand name is Together Health, but the previous logo only featured the word 'Together'. It was important that we addressed this by adding the word 'Health' to raise the brand's credibility whilst also facilitating online searches. It was also critical that we took the main brand asset, the heart, and gave it some meaning and ownability. We achieved this by creating an icon made of two transparent petals that come together to form a layered heart, personifying the brand essence: Your Natural Wellbeing Friend."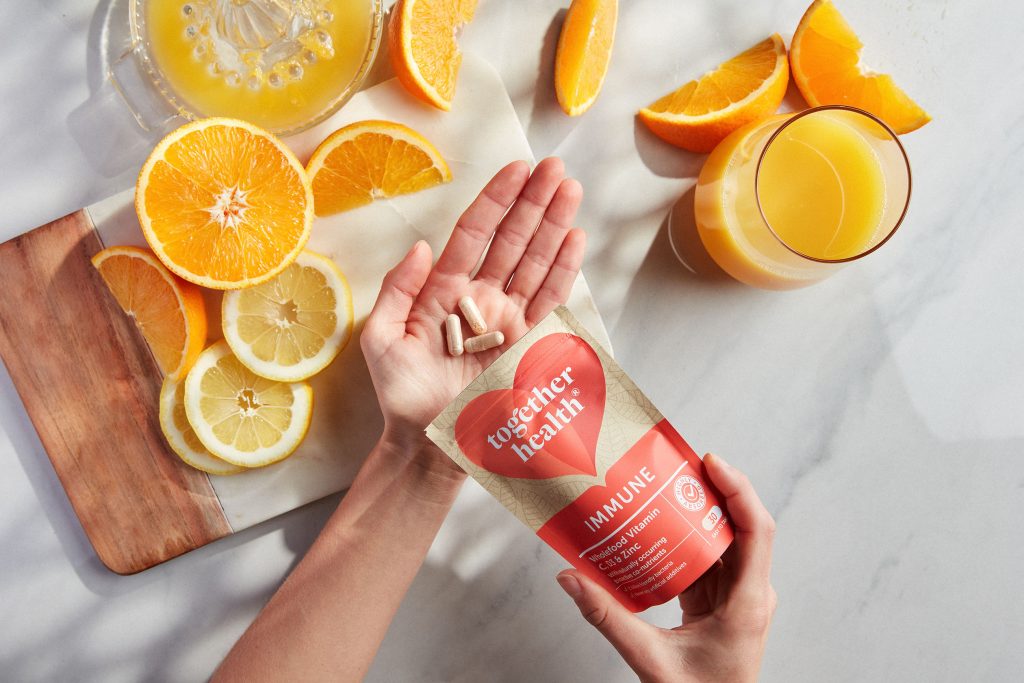 All of Together Health's ingredients are sourced sustainably and with a keen eye on their environmental impact, at relaunch new plastic-free and compostable packaging has been introduced, making Together Health the brand of choice for those looking for nutritional supplements that are kind to the body, as well as the planet.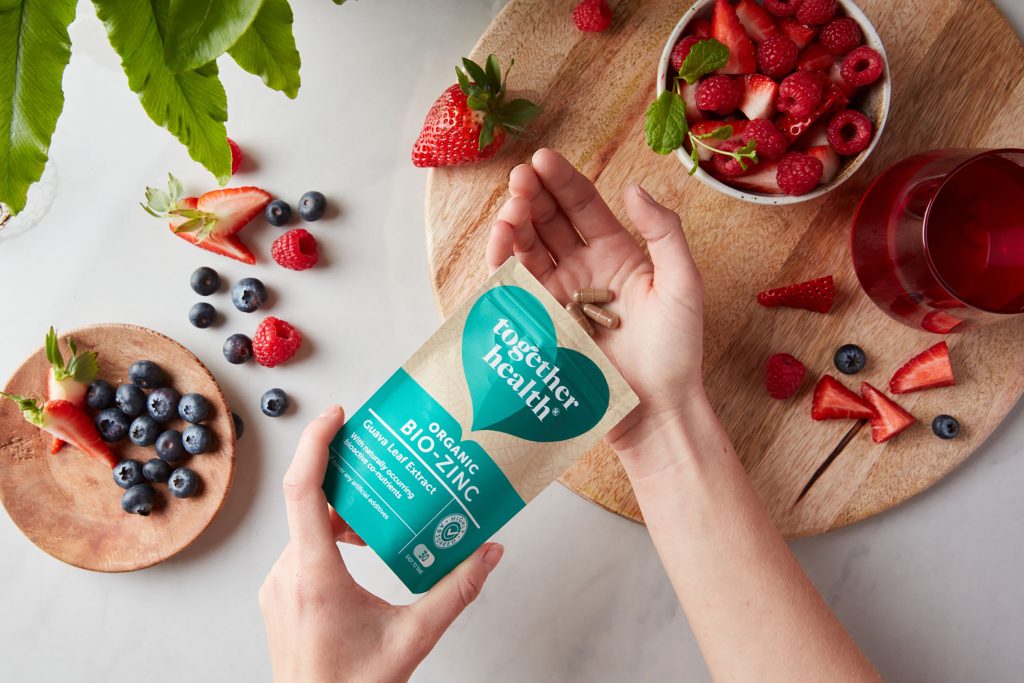 Lee Robertshaw, Together Health's founder, says the project has been a positive experience all round.
"The Space Creative team are a pleasure to work with. They care deeply about producing the best possible results, which shows in their hard work, dedication, and excellent design. We're thrilled with the way our new design looks and how it captures the balance of who we are and what we do."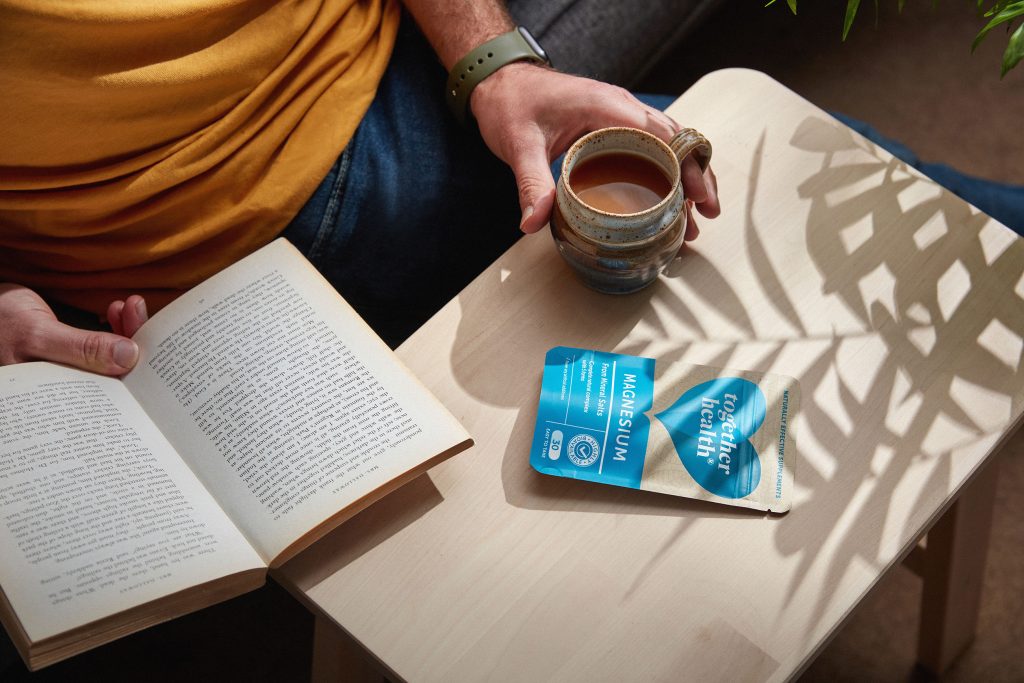 Source: The Space Creative