Transport for London (TfL) has launched a 'Travel Better London' Poetry Initiative to coincide with National Poetry Day on 3 October.
Devised by M&C Saatchi, the campaign has been created to encourage happier considerate behaviour amongst commuters with a combination of written poems forming the print element and live performances from some of the 13 poets involved.
The pop-up performances, which began  September 30 across different Tube stations, scheduled to run for the rest of this week.
Armed with a whiteboard and pen, the poets have been tasked to highlight some of the passenger travel habits that can disrupt journeys, with all the performances being shared through a dedicated Tumblr page and across TfL social channels using the hashtag #TravelBetterLondon.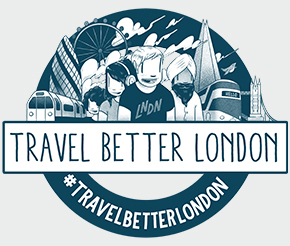 "We have a great tradition of showcasing poetry on the Underground. Over the next week a group of poets will surprise and entertain commuters, while reminding them that consideration for each other will make the experience of travelling around London better for everyone," said Miranda Leedham, head of marketing operations at Transport for London.
The initiative is supported by a series of posters illustrated by McBess and written by M&C Saatch, while a short animated film has been created to be displayed on digital screens at Tube stations and on the TfL YouTube page.
Visitors to the Tumblr page have also been invited to write their own poems for the chance to see it on a McBess illustrated poster, which will then appear across the network.