Global total experience agency, Tribal Worldwide London, has appointed Yasmin Borain as its new Chief Experience Officer.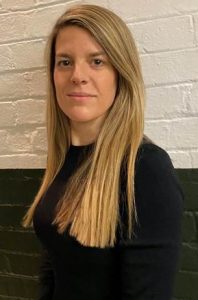 Yasmin joins Tribal from the digital business transformation company, Publicis Sapient London, where she was Creative Director of Experience Design. Yasmin brings with her an abundance of experience driving meaningful connections between customers, technology and culture, while also driving revenue growth.
Yasmin has worked with and reinvented some of the world's most well-known brands — including Bang & Olfusen, British Airways, HSBC, Nike and Unilever — during her time at MRM McCann, R/GA and Publicis Sapient. At Tribal, Borain will add to this list, joining accounts such as Wren Kitchens and Volkswagen.
Borain was drawn to Tribal due to its high calibre of innovative work.
"Tribal Worldwide has an experienced team with leading-edge processes and thinking to help clients navigate today's challenges and drive greater impact and meaning," said Yasmin. "In order to create the future we all aspire to live in, we must break paradigms and move beyond today's expectations. I believe Tribal is up for the challenge, and I'm excited Tom and the team have invited me to help shape the future of Tribal's Total Experience promise."
Yasmin will be heading up a team of creative experts who are currently working remotely. She will be working under Tribal's CEO, Tom Roberts. Tom said –
"We are absolutely delighted that Yasmin is joining us. In addition to her wealth of experience in human-centred design Yasmin's leadership qualities and evangelism for the benefits of customer experience will help deliver real competitive advantage for our clients."
Source: Tribal Worldwide London