Wren, one of the UK's leading kitchen retail specialist, have made a new campaign for the Christmas period that shows a love affair between a besotted customer and his new kitchen. It's the second campaign made by their agency of record, Tribal Worldwide London and directed by Ben Whitehouse of Stink Films.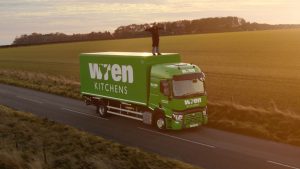 The advert dramatizes the "The Wren Way," a process rooted in meticulous passion that dictates everything Wren does, by showing a love-struck customer on a fun journey with his kitchen through its design, manufacture, delivery and installation. It comes after a year of record growth for Wren, who are increasingly recognised for their quality and are set to dominate the kitchen retail space next year.
Tribal have worked closely with Wren in developing the creative and strategic approach to the comedic advert, which uses Bee Gee's 'How Deep Is Your Love' as its emotional sound track.
The production company, Stink Films, were determined to create a stand out film with the use of live action stunts. Pete Pedrero, the Stunt Coordinator who worked on the Volvo Trucks, Epic Split film featuring Jean Claude Van Damme, was brought in to ensure the success and safety of the daring stunt scenes shot in the Yorkshire Countryside and Wren's factory.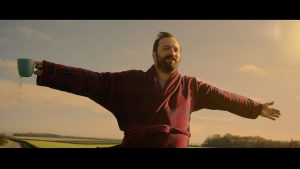 The final filming took place in Wrens brand new Reading showroom and London's Black Island Studios, where a complete kitchen and chroma key CG kitchen set was built. The advert will air from December 18th until the end of January and will also be available to view online and in store, alongside the supporting online campaign work.
Stuart O'Neill, Creative Director at Tribal Worldwide London says: "It's been great working with Wren again this year to create another campaign that shows not only the personality of this amazing company, but also demonstrates that they are willing to challenge the competition and tell a story about why they are genuinely different form the other kitchen brands out there at the moment."
Source: Tribal Worldwide London