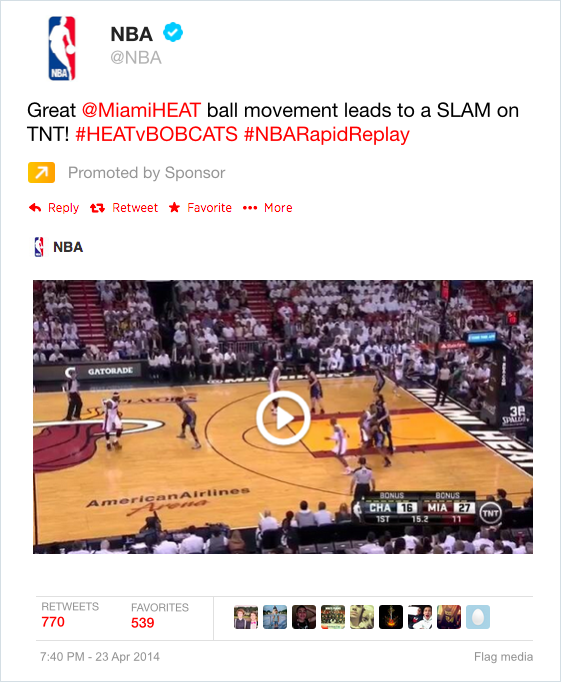 Twitter's new CEO Jack Dorsey was among the presenters at an event recently in New York, which saw the social network roll out a new series of video ad features for publishers and marketers, expanding the company's Amplify ad program considerably.
Publishers who post videos on Twitter will now be able to more effectively monetise their content by having Twitter add pre-roll video ads in front of the clips. Twitter will share the ad revenue with the publishers, although it did not reveal exactly what the split would be.
While Twitter already had a video advertising system in place, the changes to Amplify will simplify the process dramatically, with advertisers no longer having to work with specific publishers. Instead, they can simply choose a content category (along with any other targeting specifications) and Twitter will pair their ads with appropriate content.
The approach is very similar to YouTube's pre-roll advertising, which enables content creators to monetise their videos. Many of YouTube's ads are skippable, and given the typically fast-paced nature of Twitter, it's not clear if the Amplify pre-roll ads will have the same feature, or simply concentrate on shorter ads.
"With this expanded version of Amplify, we're excited to help people enjoy more great video, publishers drive more revenue, and brands align with the best mobile video moments, all at scale," said David Regan, senior product manager at Twitter.
The expansion of the Amplify platform is the second new feature Twitter has announced in October 2015, following the introduction of its 'Moments' news curation service. It's clear that having moved from interim CEO to a permanent position, Jack Dorsey is keen to put his stamp on the company and reverse the slowing user growth that it has seen in the past few years.