Hudson's Bay is the newest chain of department stores to hit the Netherlands, with 13 stores open now, and another two coming soon. To lead the retail giant's marketing drive, Amsterdam's TBWA\NEBOKO has created a campaign to visualise the brand line 'Everything comes to life at Hudson's Bay'.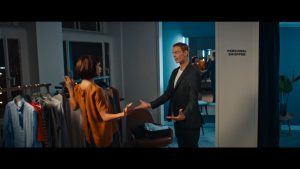 The TV commercial follows the story of a male mannequin positioned in the front window of a shop across the road from Hudson's Bay. One night, he comes to life and decides to break free to visit the place he's been longingly staring at for so long – Amsterdam's flagship Hudson's Bay store.
Once inside the department store, he bumps into Chloé, another mannequin, who has also mysteriously come to life. Chloé instantly enchants him and together they spend the night dancing and discovering the new Hudson's Bay store.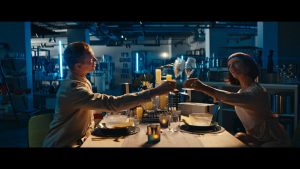 To bring the mannequins to life, convincingly, TBWA/NEBOKO worked closely with two leading dancers at the Dutch National Dance Theatre (Nederlands Dans Theatre), Marne van Opstal and Chloé Albaret who created the choreography.
The eyes are an essential part of the storytelling and the key feature that turns the dancers into mannequins. The unsettling effect was achieved with special lenses and eye make-up. All under the expert eyes of film director Tobias Pekelharing at Amsterdam production company Holy Fools. The song is an original composition called 'Different World' which was created especially for this campaign.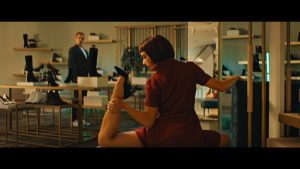 Darre van Dijk, Chief creative officer of TBWA\NEBOKO said:
 "If you have the chance to entertain people, you have to do it, and do it right. The Hudson's Bay stores are beautifully art directed and a great scenery to make a visual and stunning storytelling video."
Source: TBWA\NEBOKO