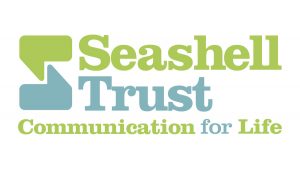 Ultimate are delighted to have been chosen by The Seashell Trust for an exciting rebranding campaign and can't wait to assist in rejuvenating the charity's existing brand. The Seashell Trust is one of the oldest charities in the North-West and is dedicated to changing the lives of children and young adults with complex and severe learning disabilities, visual and learning impairments, autism and neurological disabilities.
Ultimate won this opportunity after a competitive pitch and aim to create a new brand that raises awareness in the wider community of The Seashell trust's life-changing work and encapsulates the charity's rich heritage as the former Royal School for the Deaf Manchester, whilst demonstrating how much the trust has grown since then.
Ultimate will create a brand for The Seashell Trust that aligns with their future vision, which includes taking their knowledge and expertise to an international level and supporting any child or family that needs their services and support.
The Seashell Trust gives these children back their childhood and enables them to have a meaningful life, giving them the help, they need to get an education, ride a bike, be part of a rock band or get professional qualifications for their first job.
Following the development of the Seashell Trust's new brand, that will incorporate all of their many sub-brands, Ultimate will be tasked with creating a new website for the charity. Parents, local authorities and corporate donors will be able to access the new site to find information about how Seashell can make a difference to people's lives and how they can help Seashell to do accomplish their mission.
Over the years Ultimate have been involved with The Seashell Trust through volunteering, as well as sponsoring and participating in their annual cycling sportive.
Ultimate's Managing Director, Jon Walker, stated: "Ultimate are truly elated to be further collaborating with The Seashell Trust after volunteering and fundraising for the charity over the years. It is a true pleasure to work with such a worthy charitable organisation who transform the lives of dozens of children and young adults on a daily basis through their dedication to helping them live to their true potential and have a happy, fulfilling life."
Source: Ultimate