UNLIMITED announces the appointment of John Cunningham to the role of CTO (Chief Technology Officer) to lead UNLIMITED's technology and digital offering across the divisions.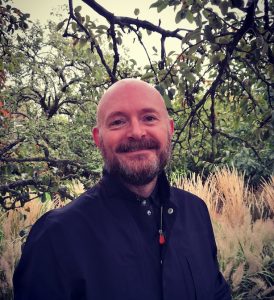 A highly accomplished C-suite professional, with an impressive track record for developing and leading technology strategies across some of the world's biggest brands, John joins UNLIMITED to accelerate the growth of its technical offering as well as spearhead UNLIMITED's digital strategies across key clients.
Reporting to CEO Tim Hassett, Cunningham will be responsible for evolving UNLIMITED's digital offering including adding firepower to its data, technology and transformation capabilities. He will work closely with UNLIMITED's digital division led by Paul Bishop and represented by Splendid UNLIMITED who work with many brands including award-winning Cera Care, Clarion, BMW and Gamesys.
Tim Hassett, UNLIMITED CEO, commented: "It goes without saying, great agencies are built with the best people and leaders. John's appointment is another important milestone in delivering data-driven solutions that build our clients businesses. Our client-centric approach is not only working, it's enabling us to reach new heights. John enraptures our Human Understanding proposition and with his technical expertise and in-depth understanding of our industry, he will help us explore new ways to leverage our tech knowledge and drive future growth for clients."
John Cunningham, Chief Technology Officer commented: "It's a really exciting time to be at UNLIMITED right now and I'm already seeing the agency go from strength to strength. What Tim and his leadership team have built is impressive; they have the talent, the momentum, and most importantly, their client-centric approach is one of the reasons I wanted to join. The Human Understanding Lab is an incredibly powerful offering for clients, and I'm thrilled to be part of such a dynamic team of neuro and behavioral scientists."
Cunningham has held key technology positions at agencies including POSSIBLE, Razorfish, Rosetta, Pixelpark and brand-side at Yahoo! UK & Ireland. He has worked with some of the world's biggest brands including BT, GSK, Shell, Nestle, Adidas, Bayer, PMI, BAT, Audi, Aston Martin, Microsoft, HSBC, O2 Telefonica, McDonald's and more. 
Source: Unlimited