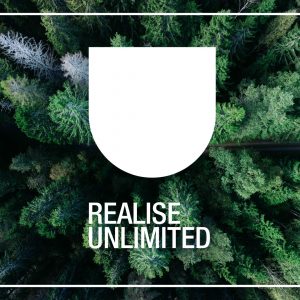 March 11 sees the launch of Realise Unlimited, formally Model Citizens, as the latest acquisition for award-winning agency Unlimited Group. This is the second acquisition in the past year by the growing marcomms business, as it continues to invest in key growth areas, including advanced data analytics to strengthen its offering.
Realise Unlimited, which helps brands make data-driven decisions to maximise growth and profit, will sit centrally within the group and pivot across all the agencies, enhancing the capabilities of its existing businesses across CRM, PR, Social & Influencer, B2B Marketing, Digital Transformation, Health and Insight.
Realise Unlimited has delivered over £250million in incremental benefits to over 100 blue chip companies since its launch in 2007. The acquisition comes at a pivotal moment for all industries as GDPR and the handling of data, particularly with regards to security, has created a highly sensitive and complex arena. Positioned right in the centre of the agency offices in Soho, London, Realise Unlimited's unique approach to data analytics will make sure that Unlimited Group remains ahead of the game.
Unlimited Group CEO Michael Richards comments; "This is a monumental moment for the Group and we are delighted to bring Realise Unlimited into the family. Advanced data analytics presents one of the most exciting opportunities in our industry and this acquisition gives us both the credibility and platform to super-charge our offering. With Realise Unlimited at the heart of our offering, we can now truly and forensically rip the lid off and turn our clients' big data into even bigger profits for them."
Stephen Welch, Director of Realise Unlimited adds; "Myself and my co-founder, Ian Bobbett, are very proud to be joining the Unlimited Group as it presents us with the opportunity to be part of the bigger picture. The partnership will give us the power we need to propel forward what we have spent over ten years building. Collectively we have the capacity to deliver exponential results."
The acquisition further enhances Unlimited Group's promise of providing clients with Unlimited Possibilities through a data-led approach to marketing. This also falls in line with their unique step-by-step planning methodology CatalystÓ that sits across the Unlimited Group's eight disciplines. Realise Unlimited are an integral part to the Group formalising their in-housing offering Unlimited+Ó, as many of their employees work directly by the side of their clients.
The acquisition also follows hot on the heels of the Unlimited Group forming a strategic alliance with international agencies Hakuhodo and Serviceplan to ensure a global presence in all major markets.
This global reach and the acquisition of Realise Unlimited further demonstrates the Group's appetite for rapid growth and ability to provide robust expertise when it comes to analytics that will covert data into profits for clients.
Source: Unlimited Group