Launched in 2018 by Jasper Smith whose previous ventures include Play Jam, Playstack and Hutch – VALA is a new breed of venture capital firm on a mission to back, build and embolden start-ups with the potential to impact on markets and on society.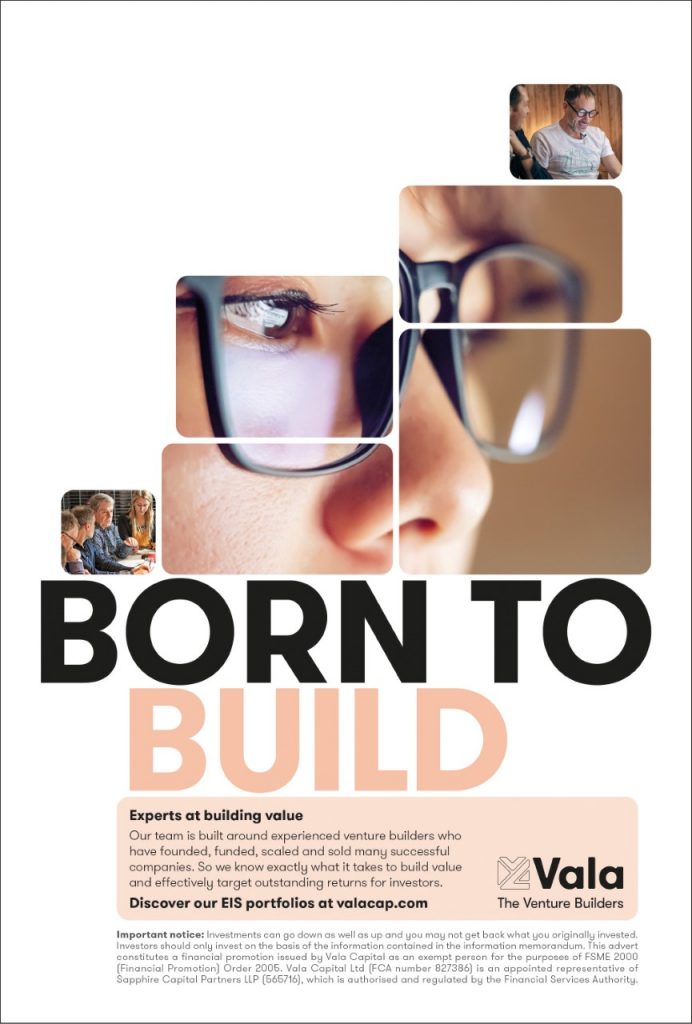 The Venture Builders – a brand idea and creative campaign created by AML Group has been designed to launch two key VALA portfolios: Sustainable Growth EIS and New British Ventures EIS – targeting Advisers and High Net Worth Individuals (HNWI).
Featuring 'early stage' business imagery captured in a series of building blocks with a vibrant colour palette and punchy copy – the initial four executions will feature online and in a variety of print titles including the FT, Times, Telegraph, and specialist financial and adviser trade titles.
"This is a hugely exciting creative opportunity for a bold and entrepreneurial venture capital firm who want to stand out and punch above their weight."says Hugo Bone, Executive Creative Director at AML "We have taken a complex sector and devised a big, yet simple creative idea with unlimited application and potential."
The campaign will run for the next six months with media planned and bought through Ptarmigan media and social activity through J2.
Commenting on the campaign and brand idea Elizabeth Netti, Head of Marketing at Vala Capital says: "AML have managed to encapsulate our personality and entrepreneurial spirit beautifully in this new campaign. They have created a simple idea that clearly articulates the Vala DNA both visually and tonally as well as emphasising our point of difference in the market."
Source: AML Group