LinkedIn, the world's largest professional network, launches an always-on social campaign, showcasing the simple and effective ways members can get the best from LinkedIn every day.
The national campaign runs through to June 2021 across Facebook, Instagram, YouTube, Twitter and LinkedIn. Over five short videos, the series takes a light-hearted look at how one woman, Nadine, uses LinkedIn to tackle some of the professional challenges many UK workers are currently facing – from prepping for an important presentation, to looking for support and advice, to finding a new job. The campaign shows just how quick and easy LinkedIn can be in helping navigate day-to-day working lives
The COVID-19 pandemic has majorly disrupted our economy and left 1.5+ million people in the UK unemployed. LinkedIn's new campaign, created by BMB, highlights a number of  features on the platform aimed at helping people who are out of work and looking for new opportunities. These range from access to over 1,000 hours of free online courses through LinkedIn Learning to the #OpenToWork tool, which members can use to let their LinkedIn community know they are open to new opportunities – since launch more than 3 million people around the world have added the #OpenToWork banner to their LinkedIn profiles.
This week, LinkedIn also announced the launch of its Career Explorer – a new interactive tool to help people find jobs that match their skills. Using LinkedIn data, job seekers can see how their skills can lead them to new career opportunities, what additional skills they may need, along with LinkedIn Learning courses that can help fill those gaps. This is rolling out in beta globally starting today, with additional localisations and enhancements in the coming months.
Director of Brand Marketing, EMEA & LATAM at LinkedIn, Darain Faraz, said: "Whether it's dealing with the daunting task of finding a new job in the midst of a global pandemic, knowing where to turn for support and advice, or simply finding a quiet corner to work from home – we've all faced professional challenges this year. While there's rarely a single solution to any problem, there is always a moment where you take the first small step towards solving it. Our new campaign is designed to show people just how easy it is to take that step on LinkedIn and make your working life or job-seeking that little bit easier."
Matt Lever, Chief Creative Officer at BMB said:  "We've all got that little voice in our head – the voice of reason that questions us, doubts us and sometimes even reminds us that we need a bit of a helping hand. And when it comes to the world of work, this year that voice has been speaking up more than ever. Hopefully, these social shorts will appeal to the little voice in all our heads and let people know that LinkedIn is the place to go to make all aspects of your working life that little bit easier." 
Freddie Waters, Director at Outsider said: "Filming during Covid-19 certainly presented its challenges, but we were still able to create a series of social shorts that showcase LinkedIn's community and resources in an honest, subtle and lighthearted way. As soon as I read the scripts, I felt confident we could create something relatable to those everyday moments we are experiencing in our new working worlds."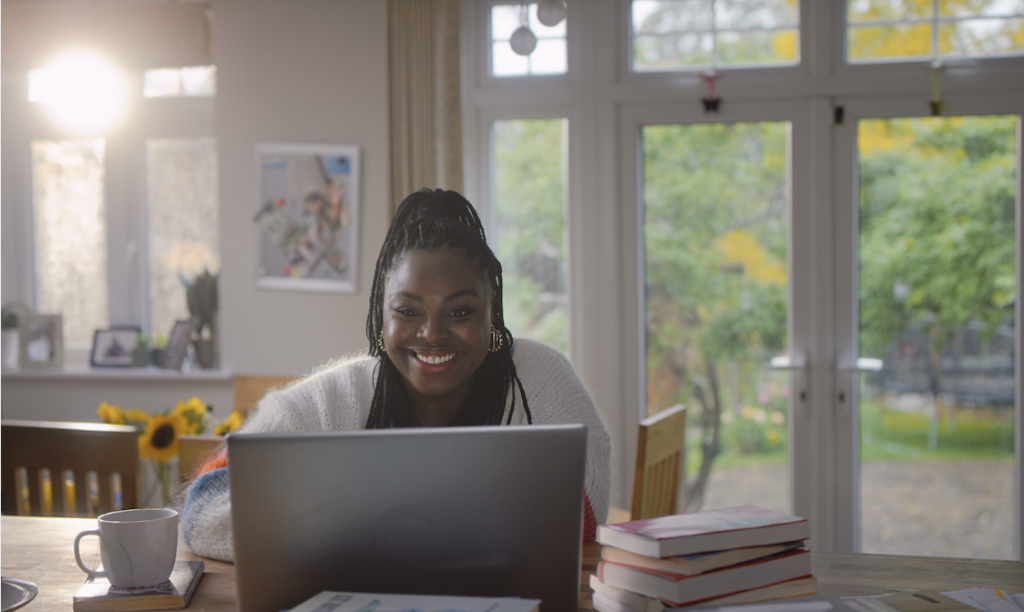 Campaign credits
Creative Agency – BMB
CCO – Matt Lever
Creative Team – Will Marsden & Jordan Down
Head of Strategy – Mel Arrow
Business Director – Sarah Carolin
Account Director – Matt Bonny
Account Manager – Lily Gray
TV Producer – Kate Banks
Production Company – Outsider
Director – Freddie Waters
Producer – Gareth Francis
Post Production – Cylndr
Client – LinkedIn
Global Brand Marketing and Corporate Communications Leader: Ngaire Moyes
Director of Brand, EMEA & LATAM: Darain Faraz
Senior Brand and Social Marketing Manager, EMEA: Conor Bolton
Brand Manager, EMEA: Selda Shamloo
Consumer Communications, EMEA: Charlotte Davies, Lucy Kerr
Source: BMB Agency