Tennessee faces its toughest critics yet with a new "Kid Reviewed" campaign that launched on June 5. The Tennessee Department of Tourist Development partnered with attractions across the state to find out whether joy can actually be measured.
And if so, is it possible to identify the places and activities that generate the greatest joy among school-aged children? To answer these questions, the state introduced a special, wearable technology called the Laugh Tracker to scientifically prove where kids have the most fun.
Laugh Trackers were deployed statewide in May, and Tennessee ambassador Dolly Parton got in on the fun when she invited a pint-sized panel of experts to experience Dollywood's newest attraction, Wildwood Grove.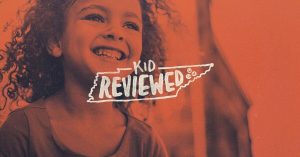 "When I hear a child laugh, that is the most joyful sound in the world to me, because it makes everything else kinda fly out the window," said Parton. "You think you got troubles, you think you got heartaches, and you forget to laugh yourself when you get a little older. Sometimes you let all your troubles and your worries get on you. But to hear a little kid laughing—just to hear that freedom, and that glee and that joy—it's like good medicine to me."
More than 200 children have worn the Laugh Tracker for over 450 hours at attractions across Tennessee. The device recorded more than 36,000 laughs—an average of 1.3 laughs per minute.
"Tennessee is an incredible family destination. Rather than hear it from us, we wanted to hear straight from the kids," added Mark Ezell, Commissioner of the Tennessee Department of Tourist Development. "For the millions of families taking a trip this summer, we invite you to come and experience first-hand our state's soundtrack of laughter with scenic beauty, rich history, music and adventure."
To make vacation planning easier than ever, the measurable data and candid reviews from the kids themselves are now available here. Developed by advertising agency VMLY&R, the website is part of a larger campaign hitting key markets this spring that graphically depicts the intense and honest excitement kids experience throughout Tennessee.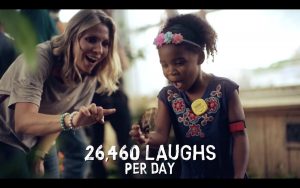 In addition to the Laugh Tracker, Tennessee's state tourism office created a traveling "Kid Reviewed" booth, where children recorded their honest reviews of popular attractions across the state.
To date, the "Kid Reviewed" booth has appeared at popular family destinations across Tennessee including the Children's Museum of Memphis, Discovery Park of America in Union City, Nashville Zoo, Fall Creek Falls in Spencer, Tennessee Aquarium in Chattanooga, Hands On! Discovery Center in Gray and Dollywood in Pigeon Forge.
"Kid Reviewed" was developed based on research, which shows moms handle the often-stressful task of planning family vacations, relying heavily upon online reviews when choosing where to visit, where to eat and where to stay. None of the popular online review sites include reviews from the real authorities on what kids will enjoy—the kids themselves.
Reviews recorded during interviews and at the "Kid Reviewed" booth have been transcribed and posted on Pinterest, as well as here and to the destination pages at www.tnvacation.com, with each baring a special "Kid Reviewed" logo to let moms know they can choose a particular attraction with confidence.
Source: VMLY&R