The decarbonization and hydrogen technologies developed by FuelCell Energy have been quietly helping to revolutionize the clean energy sector for decades. Now the company has worked with hybrid brand strategy and design firm, VSA Partners, on a brand refresh that emphasizes its leadership in combating global climate change.
"There's never been greater urgency in adoption of clean energy than now," said FuelCell Energy Chief Marketing Officer, Betsy Schaefer. "Our commitment to improving clean energy solutions and helping the world reach carbon zero goals are the focus of everything we do. It's the right time for our brand identity to embrace this and communicate our core mission more effectively."
VSA helped FuelCell Energy reimagine their entire identity to better focus on their role as a provider of safe, secure, and practical solutions for achieving carbon zero goals.
The new brand look includes a logo redesign, typography, creation of a bright and progressive color palette, and new brand expression system that informs FuelCell Energy's communication platforms, assets, and advertising.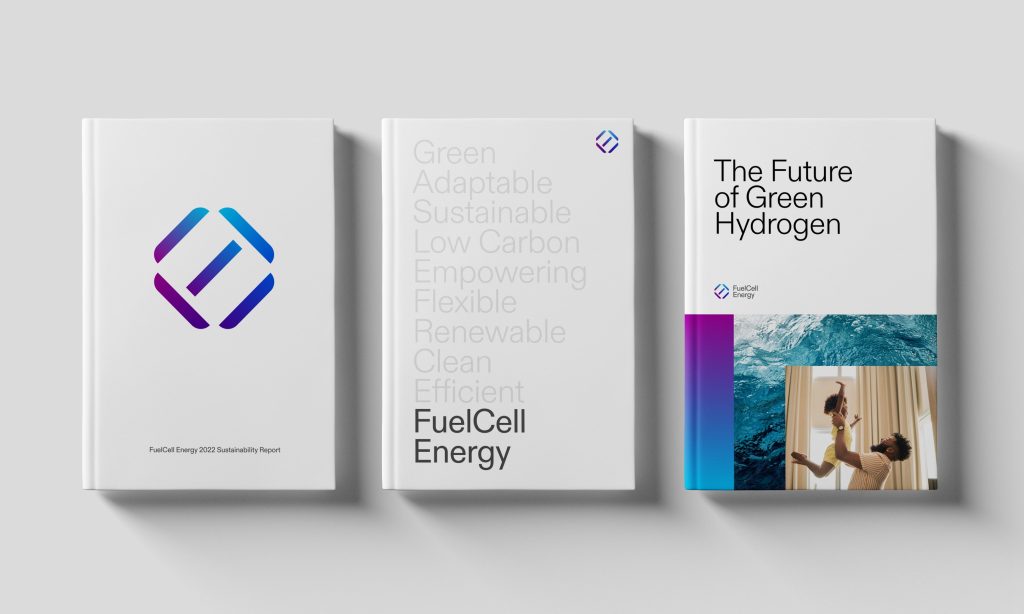 VSA Partners Chief Creative Officer, Curt Schreiber, said, "This is a company that is quite literally changing the world for the better. It was truly gratifying for our team to help them frame this story."
Ms. Schaefer added, "The new identity work is clever. For instance, the logo itself acts as both an illustration of molecules within a fuel cell breaking down and reforming in the chemical reaction process, while also visually representing a zero for carbon zero emission. And the entire logo is constructed from our stock ticker letters, FCEL. It's a meaningful blend of form and function."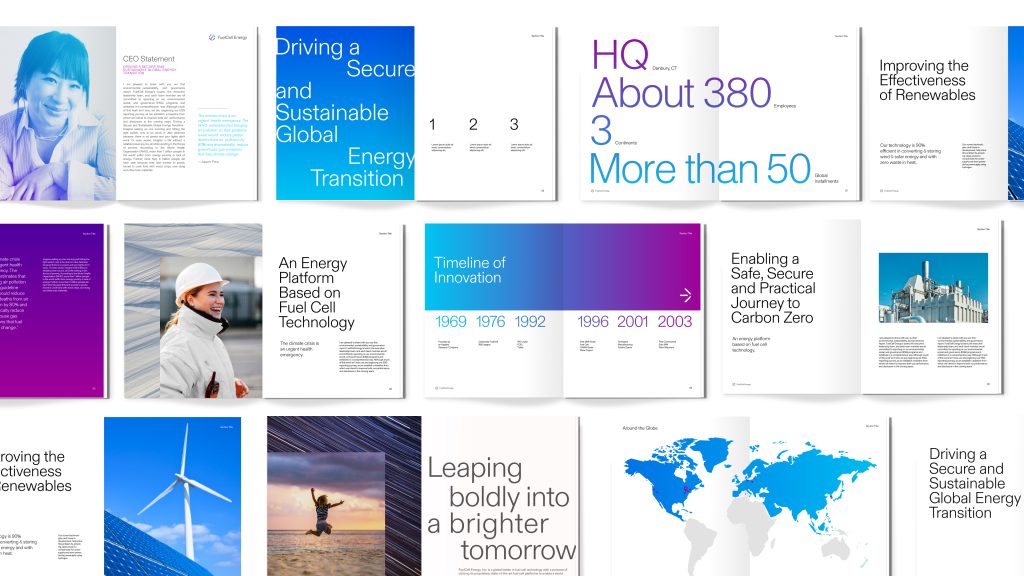 Founded in 1969, FuelCell Energy has been a beacon of optimism, innovation, and strength in the energy sector. Its global fleet spans three continents and is a global leader in decarbonizing power and producing hydrogen through its proprietary fuel cell technology.
Source: VSA Partners