Independent creative agency Waste has announced the appointment of Brett Phipps to the newly created role of Senior Editor, as it seeks to build a newsroom function for entertainment clients as part of its fan-first offering.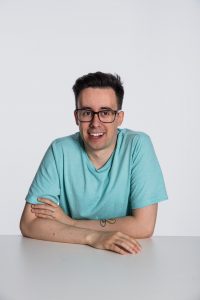 Phipps joins from We Are Social, where he spent nearly three years as Senior Editor, leading the social media editorial vision for two of Activision's biggest gaming franchises, Call of Duty and Destiny, across 12 international markets.
In his new role at Waste, Phipps will build a newsroom function in order to help clients better understand and react to conversations about their brands online, with an initial focus on the Supercell account. The new function will enable brands to spot and act on real-time opportunities to join the conversations that matter to their target audiences.
Phipps will report to Alistair Campbell, who joined Waste as Executive Creative Director in May 2020.
With in-depth expertise of the gaming sector and experience across content and community management, social media and SEO, Phipps was previously the Games and SEO Editor at the Time Inc-owned Trusted Reviews. He has also held positions at The Independent and Pro-G Media.
Brett Phipps, new Senior Editor, Waste, said: "I'm incredibly excited to be joining Waste, a company with a fantastic client list with a huge passion for gaming. The work the team has delivered over the past year has been nothing short of inspiring, and something I knew I had to be involved with.
"I hope that my experience within the games industry, coupled with my passion for community building and social listening, will be an asset to the team. I cannot wait to get started!"
Alistair Campbell, Executive Creative Director, Waste, added: "We're always looking to introduce new skillsets in order to expand and supercharge our offering for clients. Our newsroom function will enable us to help brands tap into relevant conversations online, creating high quality content at breakneck speed.
"Brett not only brings incredible knowledge of gaming, but also invaluable experience and a proven track record in leading social media and community management for major brands. We're really excited to see the results he can drive for our clients."
Source: Waste