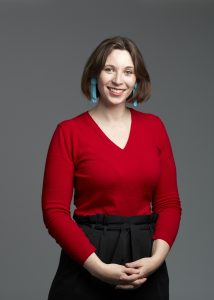 Rozzi Merrington has joined Wavemaker as Head of Innovation. Reporting into Chief Strategy Officer Verra Budimlija, she will be responsible for Wavemaker UK's innovation offering, developing insight-driven strategies and bringing to market digital solutions that will provoke growth for the agency's key clients. 
An experienced strategic leader, Rozzi has been the driving force behind global campaigns and consumer experiences for brands such as Diageo, Mondalez, Unilever and Land Rover, helping them to leverage emerging and disruptive technologies such as voice, chat, synthetic media, AR and VR.
She joins from Europe's leading conversational AI agency, Voxly Digital, where she was Head of Innovation Strategy, establishing the businesses' consultancy arm. Prior to this, whilst working at M&C Saatchi, she also co-founded the world's first voice-activated sampling platform, Send Me a Sample, reinventing the whole agency's proposition. The service continues to scale globally.
Verra Budimlija, Chief Strategy Officer said:
"Having Rozzi join the Wavemaker team is fantastic. Her track record of pushing boundaries for clients, and her strategic and creative expertise will help us to continually redefine what innovation means to our agency and bring about transformational growth for our clients."
Rozzi Merrington added:

"Innovation can be an overused and misunderstood buzzword in our industry. I'm thrilled to be joining Wavemaker to help simplify the complexity for our clients and harness the value that disruptive technologies and solutions can bring. I'm a firm believer that innovation must be founded in a clear understanding of consumer needs and business objectives. Wavemaker has a brilliantly dynamic client roster and a deep understanding of its client's audiences and challenges. I'm excited to be able to tap into these, along with our partner network, to generate future-proofed solutions for our clients."
Source: Wavemaker UK