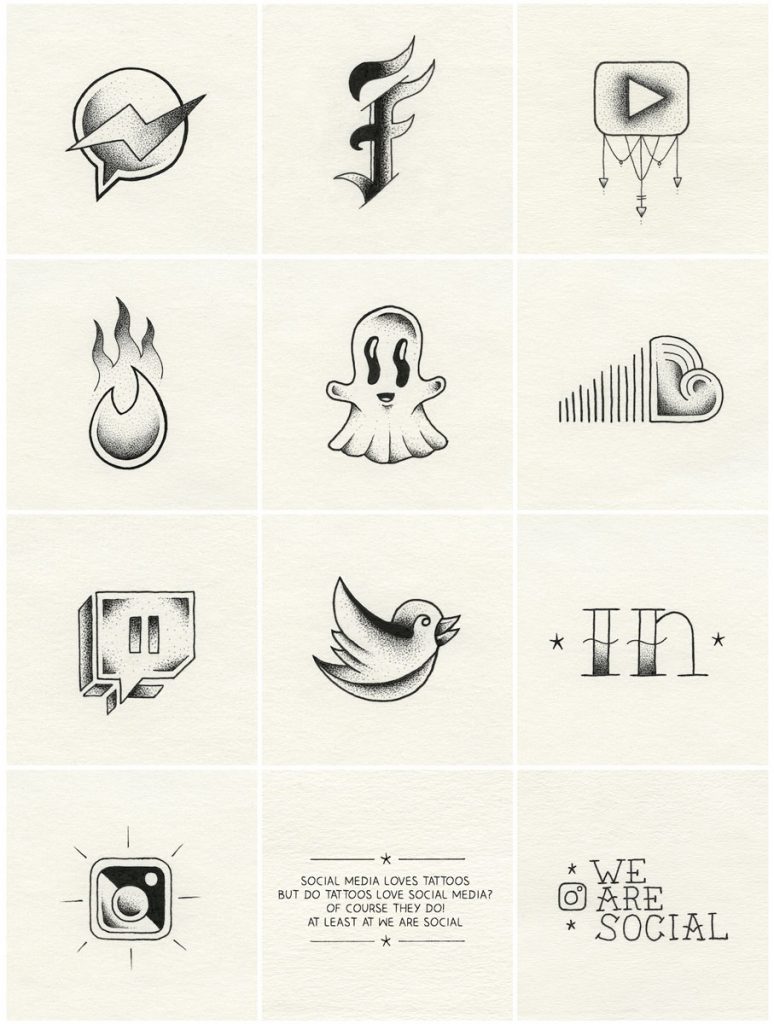 We Are Social Paris is targeting tattoo lovers on social media with a new campaign and, for French residents, the offer of a free inking – so long as you are happy to wear a major social platform logo.
The agency has taken the logos of ten social media brands and rendered them in various popular tattoo styles and pledges to pay a tattoo artist to ink it on the body part of your choice.
Tattoos available include Facebook's iconic F, rendered in goth style; for hotties, the Tinder flame logo; or for those looking for something a little more straight-laced, LinkedIn.
Also available are YouTube; Instagram; Twitter; Twitch; Snapchat; Messenger; and SoundCloud.
Sandrine Plasseraud, Founder and President of We Are Social Paris, said: "We love digital cultures at We Are Social, so we're exploring the very popular tattoo trend through the prism of social media. If you're desperate to get inked with one of these logos, it's your lucky day! We'll pay for it! Simple as that."
We Are Social Paris' free tattoo offer is only available for French residents.
Source: We Are Social Paris