Ekstasy's Founder and CEO, Mike Saraswat explores NFTs and the inner workings of creating them for brands at the APA's 'Future of Advertising' event.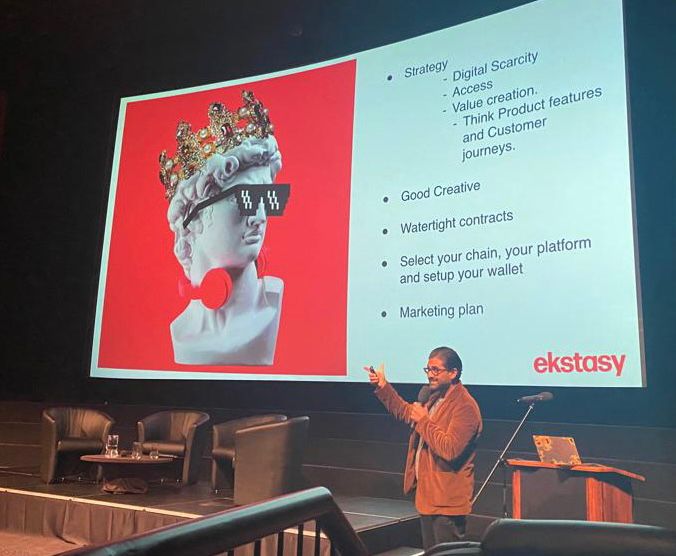 Mike focuses on educating brands and agencies about NFTs, beyond the hype of being pretty speculative artworks. He explains why brands should begin with strategy first and think of two words when developing the strategy – scarcity and access.
NFTs can be considered as the currency of the trust economy. They are built upon the blockchain technology and provide verifiable digital scarcity – not a get rich quick scheme or just a PR stunt. They add value and delight to a community of fans or customers.
Steve Davies Chief Executive at the APA said, "Mike's session was a fascinating insight into NFTs. The NFT market is rapidly evolving and offers opportunities to production companies globally. This will be beneficial to APA members that embrace this new technology."
Source: Ekstasy