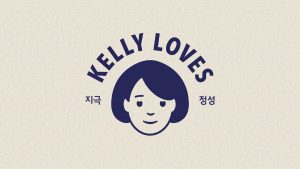 Asian food brand Kelly Loves launches in supermarkets across the UK and Europe, with a brand and packaging identity that marries authenticity and accessibility by London studio Without.
Kelly Loves has been created by well-known Korean food entrepreneur Kelly Choi, founder of Kelly Deli and Sushi Daily, in a bid to bring wholesome Asian food to Western supermarket shelves and tap into the booming 'grab-and-go' sector.
Research shows that authenticity is the key ingredient for consumers buying and eating Asian food in this part of the world. And Without's work demonstrates how the true flavours and design ideals of the East can be communicated in an authentic yet approachable way to non-Asian markets.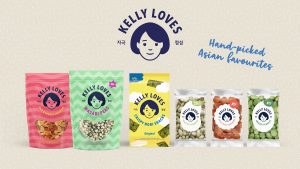 Kelly Choi, says: "We source the highest-quality ingredients, and what we produce is 100% authentic. It was very important that our new off-the-shelf range was brought to market in a way that would be attractive to the modern Western palate, while staying true to its roots. We'd seen Without's considerable body of work in the food and beverage sector and felt they were the perfect fit for us."  
Currently, consumers interested in pan-Asian food are often faced with specialist Eastern brands that, while authentic, can be unfamiliar and intimidating, or dumbed-down Western versions that rely on clichés and lack credibility. Without has created a category-changing language that exists between the two worlds, allowing Western shoppers easy access to real Eastern flavours.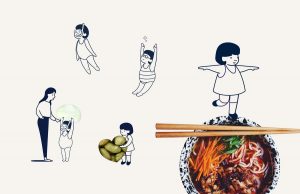 To achieve this, the Without design team looked to the traditional line drawings and cartoon styles of the East to create a fresh, authentic design language and tone of voice, with Kelly at the heart of the brand story.
Roly Grant, Creative Director, Without, says: "Kelly Choi has such integrity and passion, and we wanted to get that across. We decided upon the 'Kelly Loves' name as it is completely adaptable and celebrates the fact that founder Kelly is a chef, mum and provider who wants to look after her customers. During the collaboration process, Kelly frequently mentioned that she would only sell what she was happy to feed her young daughter, so this became a central tenet of our approach. We developed Asian-inspired line drawings of a mother and daughter interacting to bring the brand to life and provide cohesion across the range. The two characters allow us to demonstrate different product attributes – light, healthy, balanced, for example – in an engaging, friendly way."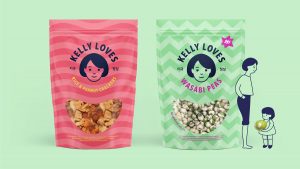 So a cute drawing of a little girl being lifted into the air on a seaweed-snack 'balloon' points to the lightness of the product, for example. Likewise, when we see her walking along a chopstick 'beam', we understand that the product is perfectly balanced. These images, when combined with on-pack drawings of the products or windows that reveal them, leave consumers in no doubt as to what they are buying.   
Kelly Choi says: "Without's approach is completely consumer-centric; they've created a universal yet original brand identity and language that will appeal to everyone, from true foodies to those experimenting with Eastern flavours for the first time. Without pushed boundaries and made me think about my brand positioning, giving me the confidence to put my name to the range."
Eric Fleurance, Business Development Director, Kelly Loves, adds: "The Without team have created a fresh identity and ownable position for the Kelly Loves brand in the Asian food category. Our partners have been wholly positive and can't wait to start selling the product range."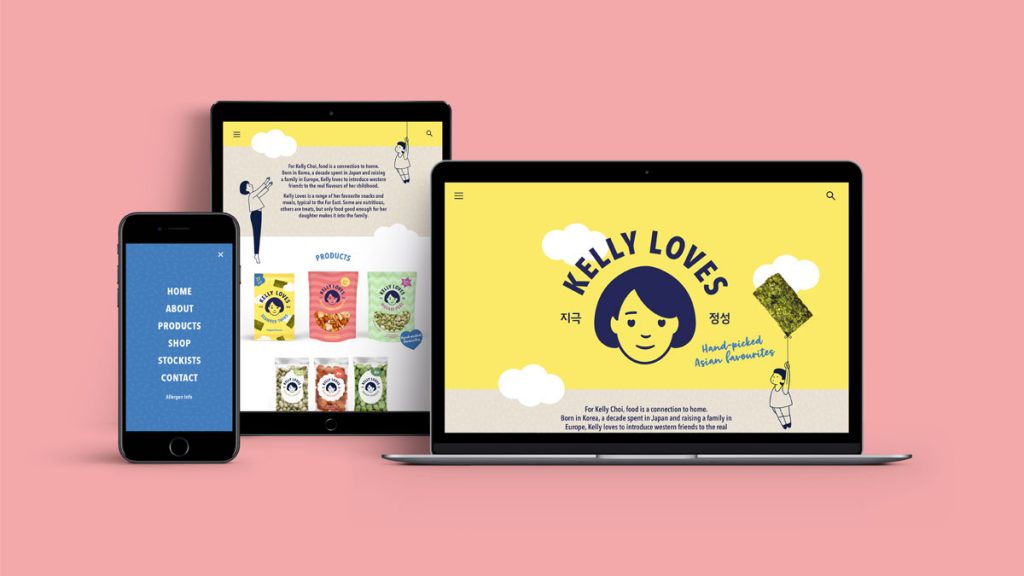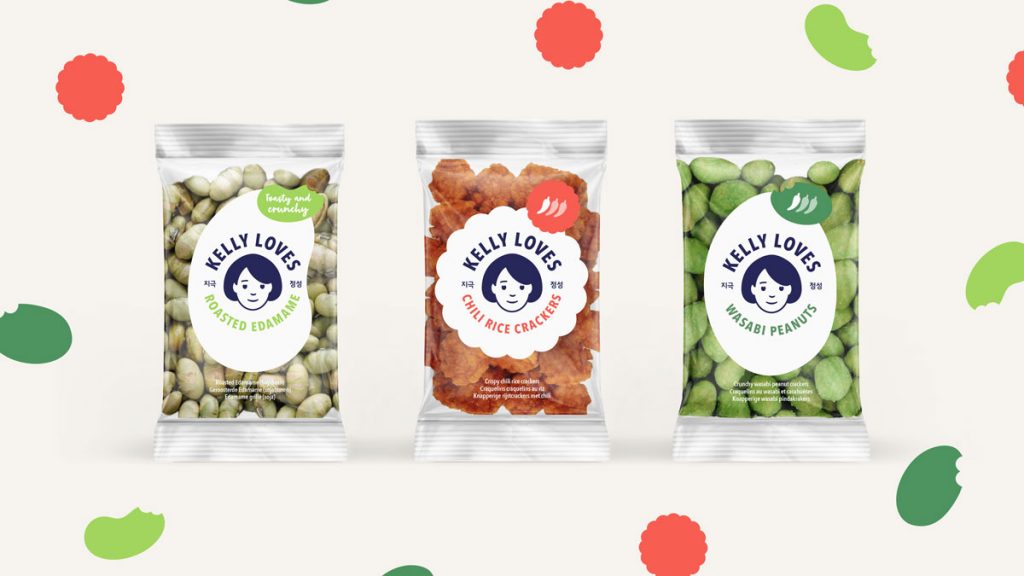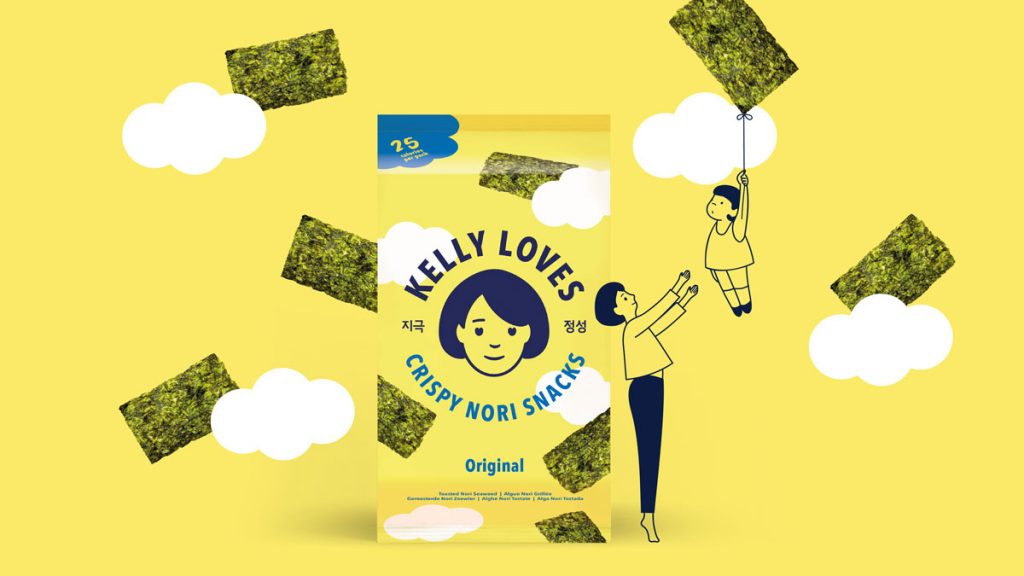 Source: Without