On September 4th, 2021 in Istanbul, World-famous Red Bull Athlete Dario Costa accomplished a hair-raising stunt in his racing plane. The daredevil aerobatic pilot took on his greatest challenge yet, defying all odds to become the first person ever to fly a plane through a tunnel and setting 5 World records in the process. Dario and Red Bull brought the guts and creative agency Wien Nord Serviceplan together with brand partnership specialist Now Serviceplan provided the right backup for him to turn a dream into a success story.
After identifying the 2020 m Catalca tunnels near Istanbul as the location for the world-first stunt, Dario, Red Bull and a team of experts created a 3D virtual model of the location to study air waves and currents in the tunnel that could easily drive Dario's Zivko plane to disaster. In preparation Red Bull developed an uncompromising 14-month-program of cognitive and physical training that enabled the pilot to hone his reaction time down to 0.25 seconds. Serviceplan then brought in brand partners BMW M and luxury watchmaker Hamilton to amplify 'The Tunnel Pass Project'.
Serviceplan struck up a strong brand partnership with the Swiss precision of Hamilton in which the watchmaker designed a special edition watch for Dario with a face that can be unclipped and placed on the plane's console so his eyes were undistracted from his mission at all times. With only 2 metres between each wingtip and the tunnel walls, maximum focus was absolutely crucial. 100 of these watches were produced as a limited edition and sold out within minutes.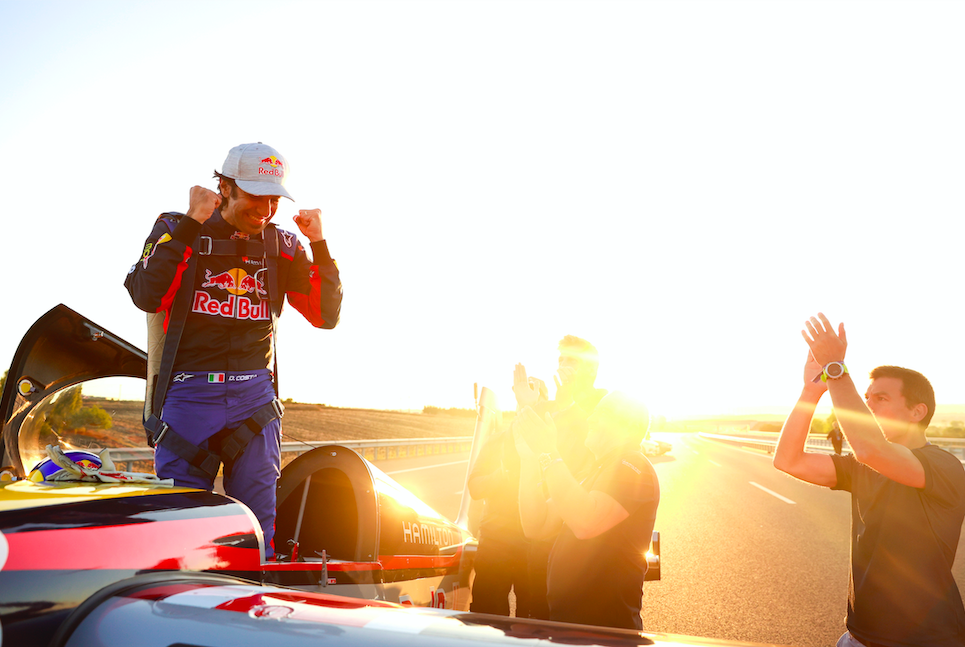 To further perfect Dario's reaction time, Serviceplan turned to BMW M for help to practice on their racetrack as well as on location in Istanbul at bullet speed.  A 360-degree-camera was fitted to the roof of a BMW M model car at the precise level Dario's eyes would be in his plane, so that it could later be connected to VR – giving him the option to train over a thousand times before performing the stunt in the tunnel.
Dario's successful, record-setting flight was pushed out globally on Red Bull, BMW and Hamilton platforms immediately conquering screens, news outlets and social media feeds across the planet – generating over 1.7 billion euros in earned media.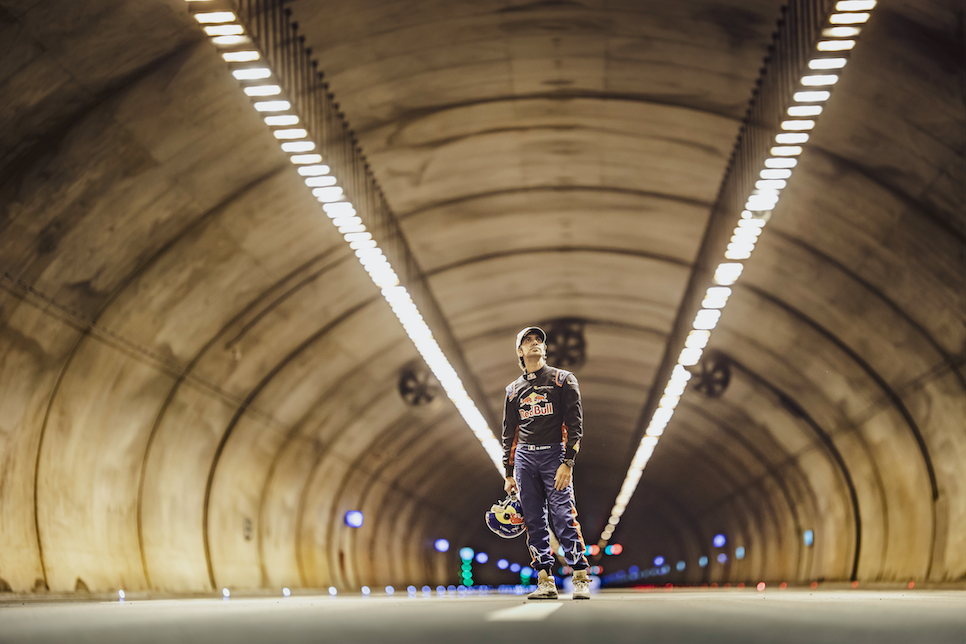 What started as one man's lifelong dream became an instant sensation turning Dario Costa and his successful record attempt into a viral news story that was quickly picked up by countless TV, print and online news outlets all around the world. His inspirational message of challenging your own limits and turning dreams into reality turned the Red Bull athlete into an overnight superstar. Red Bull always encourages its athletes and audiences to chase their dreams.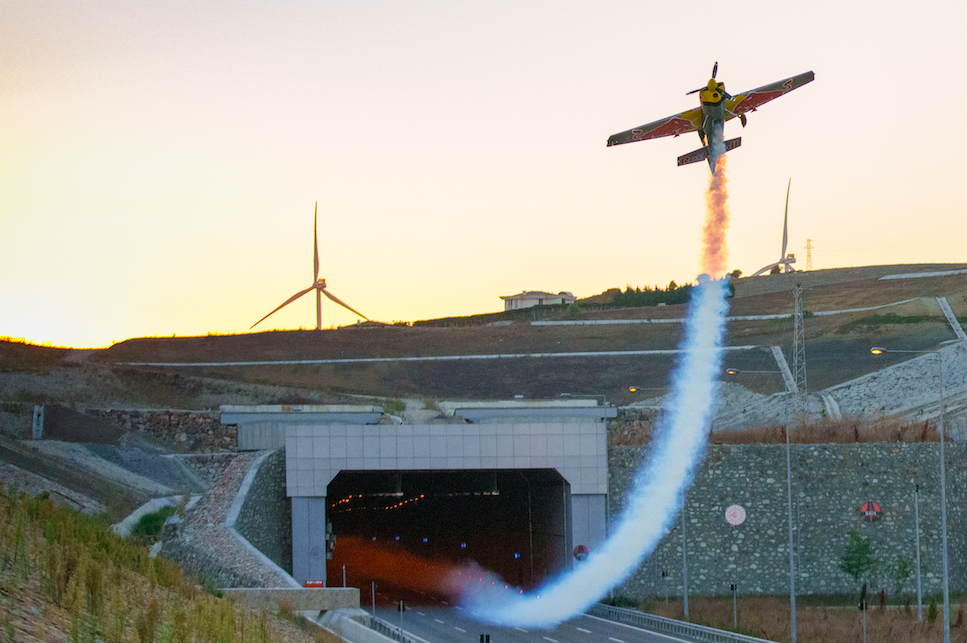 Dario Costa says: "There was a lot of learning from this project, a lot of tools and knowledge that we have to fulfill even bigger dreams. I'm writing a book about The Tunnel Pass and what's behind it, which is actually a lot of my life." 
Credits
Client: Red Bull Athlete Dario Costa
Brand: Red Bull Athlete Dario Costa
Agency: WIEN NORD Serviceplan/ NOW Serviceplan / Serviceplan Austria
Managing Partner: Kurt Kaiser
Managing Partner: Markus Mazuran
Director Partnerships : Lukas Bauernberger
Managing Director : Christian Hellinger
Global Chief Creative Officer, Serviceplan Group: Alexander Schill
Worldwide Executive Creative Director, Serviceplan Group: Jason Romeyko
Production Company : Red Bull Media House GmbH in cooperation with Rückenwindfilm GmbH
Post-Production/ Grading : Red Bull Media House GmbH
Sound design/ Music company : Red Bull Media House GmbH
Brand Partner: Hamilton International Ltd.
Brand Partner: BMW M GmbH
Brand Partner: Mount10
Source: Serviceplan