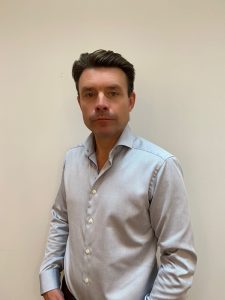 Wunder, the world's first verified social media platform for good, is pleased to announce the appointment of Scott Manson as the new Chief Marketing Officer responsible for global marketing, effective October 15 , 2021. In this newly created role, Manson will be based at Wunder's HQ in Shoreditch, London and report directly to the Wunder CEO Jay Boisvert.
Manson joins from the global marketing agency Ogilvy where he spent six years as Director of Content, picking up a number of awards and pitch wins for clients such as Rolls-Royce, Formula 1, Nokia and Vodafone. Prior to that he was a national magazine editor, running publications as diverse as Loaded and BA's High Life magazine.
"Scott is a highly experienced, well respected marketing leader with a proven track record of building and growing global brands," said Boisvert. "His experience of overseeing multi- channel marketing campaigns, together with his editorial and creative capabilities, will help propel Wunder forward during our next phase."
As Wunder CMO, Manson will lead strategic marketing for Wunder, helping to establish the start-up social brand's go-to-market activities, building a global audience for the platform and working with influencers and creatives on content campaigns.
"I'm proud to be working with such a wonderfully talented team at a genuinely ground- breaking social media platform," said Manson. "I believe that, harnessed properly, social can be a force for good and I can't wait to show the world just how Wunder will make that a reality."
Also on board in a consultative role is the PR guru and philanthropist Nick Ede. His experience in launching several successful charitable initiatives, together with his marketing nous and unrivalled contacts book, makes Nick perfectly positioned to work alongside Manson and the team to help grow Wunder.
Source: Wunder