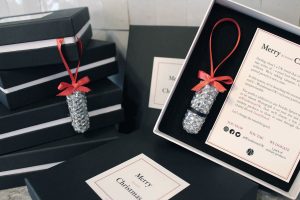 Wunderman UK launches its 'Merry Bloody Christmas' seasonal campaign that will provide menstrual product donations to the charity, Bloody Good Period (BGP) to help tackle period poverty.  
Throughout December, Wunderman will be sending out beautifully decorated tampons for the Christmas tree to clients, press and influencers. When the decoration is shared on social media and @WundermanUK is tagged, the agency will donate a box of period products to BGP, helping support the charity's mission of supplying menstrual protection to those who can't afford it.
The campaign aims to raise awareness of period poverty and encourage people to generate donations through Twitter, Facebook and Instagram. 'Merry Bloody Christmas' starts today and will run through the December Christmas period.
Pip Hulbert, CEO at Wunderman said: "Courage. That's what this year's Christmas brief is all about. We're taking tradition and flipping it on its head by creating a campaign that will stand out but most importantly make a difference to people's lives. People may be surprised but it's what is needed to break the taboo and take action. By putting this issue in the spotlight, we hope to open up an honest dialogue that will make a difference. The more mentions we get, the more donations we will make."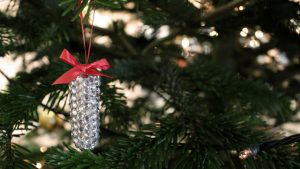 Gabby Edlin, founder of Bloody Good Period adds: "So many people and woman who menstruate struggle to afford adequate period products, in particular asylum seekers, who receive just £37.75 per week to live on. This leads to people being trapped in their homes or stuffing their underwear with toilet paper or rags. We find this intolerable. Wunderman's campaign is a much-needed boost to not only normalise a basic bodily function, but also to allow us to provide more products for people who can't afford them, to ensure they can have a bloody good period."
Source: Wunderman UK