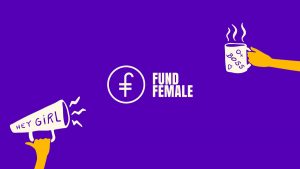 Wunderman UK is launching a new initiative 'Fund Female', encouraging Wunderman employees to consciously support female-owned businesses. Starting on International Women's Day, Friday 8th March, and running for a week, staff will take up the challenge to shop exclusively at women-owned businesses. The initiative aligns with IWD's campaign theme for 2019, #BalanceforBetter.
Wunderman has created a campaign microsite, which includes a map of female-owned businesses in the area close to its offices in Mornington Crescent so that employees are supported in rising to the challenge to fund the female economy.
The map's open API also means that anyone who comes across a female-owned business, not just in the Camden area but across the country, can submit details to the site; equally any female business owners that want to be showcased as part of the initiative can submit their details too.
In the longer term, Wunderman is keen to take the message nationwide, driving momentum and growing its database of female businesses so that more and more people across the UK start to think consciously of what types of businesses they spend with and how they can fund a more equal economy.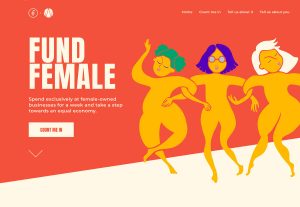 Commenting on the initiative, Wunderman UK CEO, Pip Hulbert said: "While we talk about equal representation, to date very little has been spoken about joining up support for female entrepreneurs with our spending habits to consciously spend cash with women-owned businesses. Only 27% of UK business owners are women. We hope that by supporting them with our custom it will help this number grow."
"When one of our creative teams came to me with this powerful campaign idea, I realised most of us have probably never considered how much, or how little we support female businesses. We recognise the challenge of consciously spending in this way, but we want to raise awareness of how we can start to redress the imbalance so that female entrepreneurs can capture more of each pound spent in the UK economy."
Wunderman is holding an in-house launch event on Wednesday 6th March to kick off 'Fund Female'. Inspiring female founders including, Nayna McIntosh of Hope Fashion, Affi Parvizi-Wayne of femcare brand, Freda and Asma Khan of Darjeeling Express will take part in a panel discussion tackling the issues that female entrepreneurs face when starting out and scaling their businesses. 
Wunderman will support 'Fund Female' with an active social campaign, part of which will involve profiling different female-owned businesses throughout the week.
Wunderman already supports a number of female-owned businesses and The Black Cat Café inside its building is one of them. The ambition to do more to fund the female economy will be built into Wunderman's procurement strategy going forwards.
Source: Wunderman