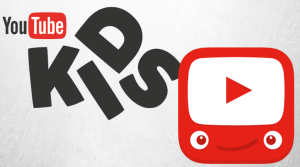 YouTube has launched its standalone app for child-friendly content in the UK and Ireland, aiming to offer parents and carers a source of streaming video that they can be assured is suitable for young children.
The YouTube Kids app launched nine months ago in the US, and has since been downloaded by over 10m American parents. The app presents a filtered selection of videos and channels that have been deemed appropriate, and removes functions like the ability to upload videos and social features like comments.
The UK and Irish version of the app will emphasise local content and channels, including classic children's shows like Morph, The Magic Roundabout, Wallace & Gromit and Teletubbies, alongside more current digital brands.
Children's content is already incredibly popular on YouTube, with 20 of the 50 most popular channels aimed at children. Between them, those 20 channels generated over 5.2bn video views in October alone, with British channel Little Baby Bum the third biggest channel on YouTube overall, with 428.5m views last month.
While the free app includes child-friendly features like a built-in timer to limit how long kids can use it, and blocks on inappropriate search terms, it still relies on advertising for revenue. Some critics have argued that exposing young children to frequent advertising, along with content like videos focused on unboxing toys, is ill-advised as children are more vulnerable to ads and can struggle to distinguish between entertainment and advertising, especially where those lines are blurred by sponsored content.
YouTube has responded to critics by noting that all ads are approved as family-friendly, with no ads for food or beverage brands, for example, and have to undergo a rigorous review process for compliance with the app's policies. Ads are clearly labelled and include an intro to distinguish them, and cannot include click-throughs to websites or product purchase flows.
The US version of the app has also faced criticism for allowing unsuitable content through its filters, including videos containing jokes about drugs and paedophilia, footage of people juggling knives and adult discussions around domestic violence and suicide. The app includes a feature enabling parents to flag content they feel is unsuitable, which will then be reviewed by YouTube and removed if it is deemed inappropriate.
"We always try to make the videos available in the app family-friendly, but no system is perfect," said Greg Dray, head of kids and learning partnerships at YouTube. "So if you ever find a video you're concerned about, please flag it."