The Fantastical launches the first new campaign for new client Benchmark Senior Living, New England's largest senior living provider with 63 independent living, assisted living, memory care assisted living and continuing care retirement communities throughout the Northeast. The account was awarded after a quiet review and billings were not disclosed.
The campaign, entitled Where You Connect, Engage and Belong is designed to raise awareness of the current realities of many seniors who live isolated at home while highlighting the countless experiences Benchmark residents can enjoy with their friends and the many fulfilling relationships that can be found at a Benchmark community., according to Founding Partner and President of the agency, Michael Ancevic.
Where You Engage, Connect and Belong launches this month in major newspapers, online and social media.
"Through the campaign, we offer a window into life at Benchmark communities, and the special moments residents share with friends, neighbors and Benchmark associates. We highlight the many social opportunities that residents of our communities realize that those living at home don't have access to," says Tom Grape, founder, chairman and CEO of Benchmark. "The advertising also speaks directly to spouses, sons, daughters, siblings and others who want to spend precious time with their loved ones and leave the often-overwhelming tasks of caregiving to us."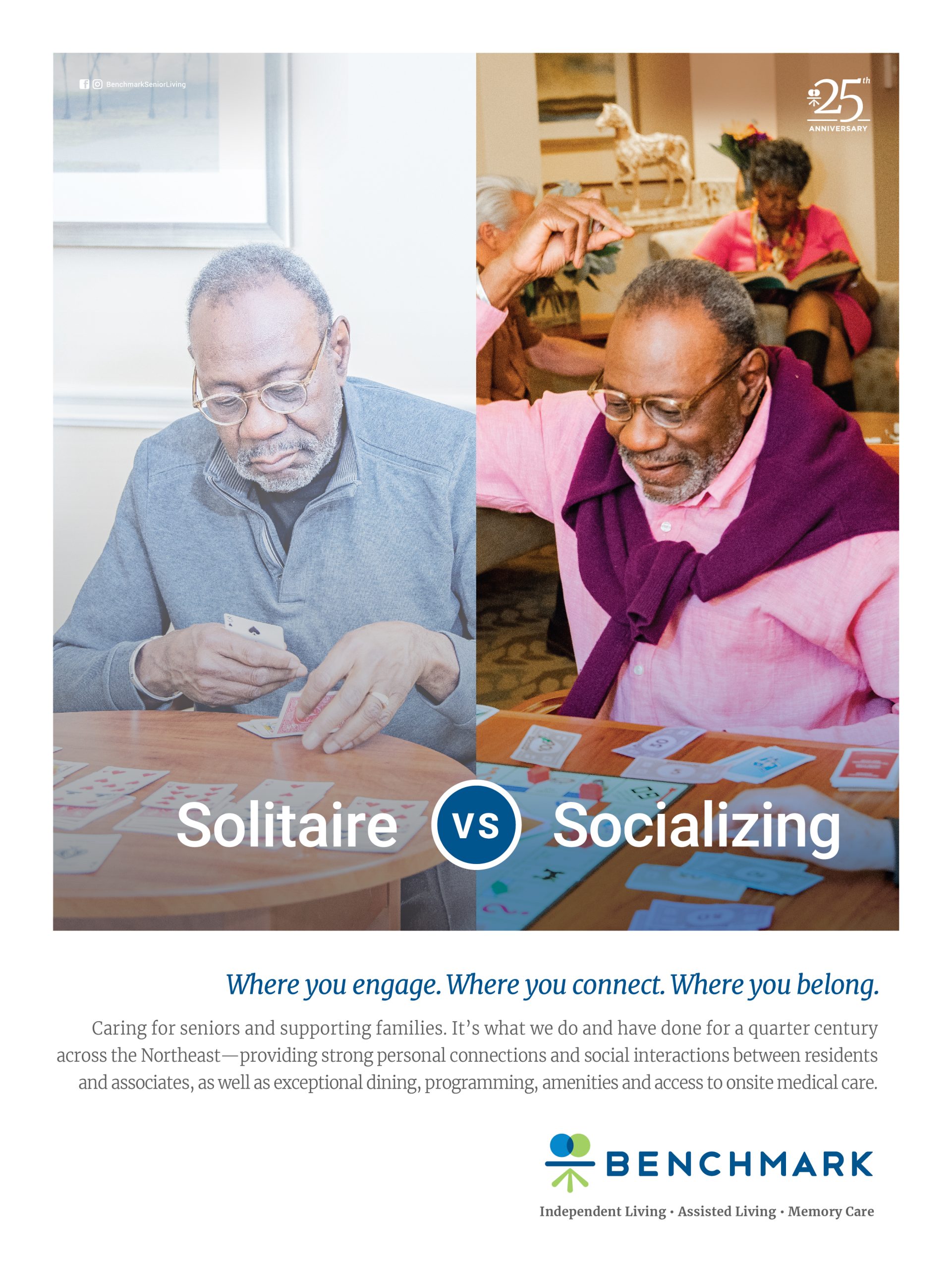 The Where You Connect, Engage and Belong campaign, depicts authentic side-by-side scenarios commonly experienced by many seniors who live at home compared to seniors and their family members who choose a Benchmark community. It illustrates examples, such as residents who go from eating meals or spending time alone to enjoying meals and activities with friends surrounded by laughter and enjoyment. It also illustrates the full and meaningful relationships seniors and their loved ones can have when loved ones are no longer playing the role of caregiver.
Source: The Fantastical