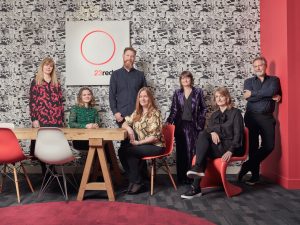 Purpose-driven creative agency 23red, today announced the launch of its Vision 2020 initiative and a full agency restructure. It includes a fresh leadership team, a newly created PR offering led by ex-freuds director, Jody Hall and the promotion of Tristan Cavanagh to Creative Director.
Building on their award-winning results for clients including Network Rail, NHS Blood and Transplant and Public Health England, 23red plans to grow its offering to private sector clients looking to re-define their values in the age of the 'conscious consumer'.
Jane Asscher, CEO, 23red said: "We will continue to service the public sector but now, we will use our extensive knowledge and expertise in behaviour change to grow our business in the private sector, working with brands with purpose. The work and our reputation speak for themselves. Our sector heartland will continue to be health and wellbeing, sustainability and safe and inclusive transport, education and skills. We will enhance our ability to find true behavioural insight and create the environment to turn clever planning into ground-breaking creative that drives positive impact."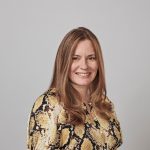 Ex-freuds director Jody Hall joins the agency as PR Partner. In this newly created role, she will develop the agency's PR offering: Fame23. Reporting to CEO and founding partner Jane Asscher, Jody Hall will set up 23red's PR proposition, with the aim of expanding the agency's offering into earned media with an emphasis on new business. She will also lead the agency's marketing and external comms strategy.
Jody led the government roster of clients during her time at freuds, including 8 years directing Public Health England and launching campaigns such as Change4Life, Stoptober and Dementia Friends. She also led Durex's provocative Give A F**k campaign across 23 markets.
CEO, Jane Asscher, said: "To maintain and build on the last 5 years of strong growth, we knew we needed to make some significant changes here at 23red. Jody will lead some of that change with the creation of our PR offering. We know this will multiply the effect of our paid campaigns and bring additional strength to our new business pipeline. We have big plans for 2020 and Jody's hire is the first step in achieving our growth ambitions.'
PR Partner, Jody Hall added: "23red was founded with purpose and behaviour change at its core. With PR now in our arsenal I believe we can really supercharge our efforts to change lives for the better".
Jane Asscher will continue as agency CEO, her remit will be to drive the agency's growth strategy, looking at new business opportunities, broadening the agency's offering and exploring international opportunities in both the US and China. Sean Kinmont will become Executive Creative Director. His role also focussed on business growth, developing 23red's innovation capabilities through forging stronger relationships with creative technology and media partners.
Hall joins a fresh senior leadership team made up of Tristan Cavanagh, Rachel Tattersdill, Philippa Dunning and Alex Davis, Head of Finance. As Creative Director, Tristan's mission is to inspire and work with the creative teams to craft innovative award-winning campaigns. As Head of Client Services and Director, Rachel Tattersdill will be accountable for leading client service best practice, client retention and development. Philippa Dunning, current Founding Partner – Operations, will hand over some of her current operational responsibilities to dedicate more of her time running 23red's new agile resourcing model, designed to match talent to task.
Source: 23red