438 Marketing has promoted Helenka Hodnett to Managing Director after a 14-year career with the agency which has seen her play a pivotal role in securing major clients and business growth.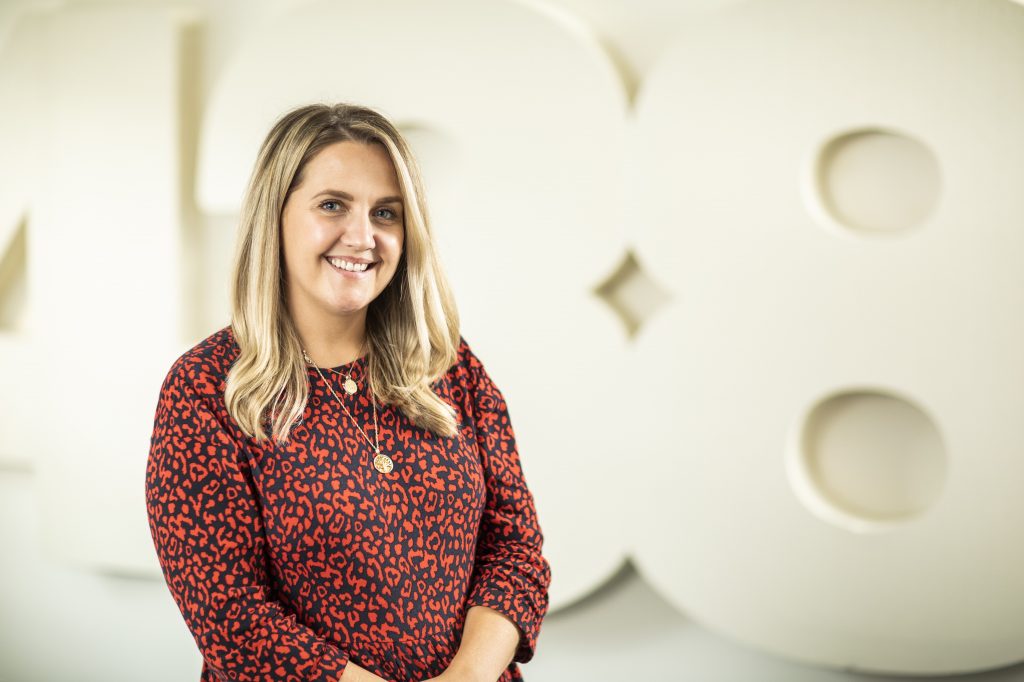 Helenka, joined 438 in 2007 as a graduate recruit and has risen through the ranks to be promoted from the role of Client Services Director to take the helm at the Cheshire agency.
Helenka will work alongside 438's founders Andy Whitmore and Paul Keen who remain in the business and who will be focusing on business strategy and driving new opportunities for the agency.
Established in 2005, with offices in Knutsford and London, 438 employs 30 staff and has an impressive client portfolio, counting PepsiCo, Willis Towers Watson, Subaru, Isuzu, and Element Materials Technology, among its long-standing clients.
Speaking about her appointment, Helenka said: "I live and breathe 438 – I've been here for 14 years – and have loved being part of such an entrepreneurial business.
My appointment to the role of Managing Director is a huge privilege and fantastic opportunity. As we undergo a period of growth and expansion, now is the right time to build on the strong foundations already in place to make the business even better. Driving this change sensitively – maintaining the fabric of our culture which is so instrumental to our success – is something that I am hugely passionate about."
Helenka added: "We will always be a boutique agency but this next stage of the business will be about nurturing and growing our existing client-base – many of which have been with us for a decade or more – as well as attracting new clients.  Increasingly our work is both supporting the digital transformation of national and multinational brands, as well as providing bespoke brand communications for SMEs via our WORKS by 438 function. 
"2021 is proving to be a significant year us.  We have secured some tremendous new opportunities from Assurant, Ecolab, Bright Horizons and Survitec, strengthened the depth of our team both in terms of Creative and Account Management, and we have ambitious growth targets for the future.  The coming months will undoubtedly shape the future of the agency and I'm excited about what is yet to come."
Paul Keen, founding partner at 438, said: "Helenka is absolutely the perfect candidate to lead the agency and drive it forward dynamically into a post-pandemic, digital landscape of brand growth and evolution. From her incredible work on key accounts such as Element, Isuzu and TNT – to the  instrumental role she has played in helping to grow the agency – she is part of the fabric of 438 and central to our success.
"There was never any doubt that she would be Managing Director one day and when she joined us 14 years ago, we knew that she was extremely talented. Her commercial acumen was evident right from the start – she even asked for a pay rise before she accepted her inaugural role with us …"
"Having weathered the impact of Covid and emerged from the pandemic stronger than ever, now is the right time to inject even more energy into the business and Helenka has the full backing of the board to make the changes needed to ensure it continues to thrive."
438 was founded by Andy Whitmore and Paul Keen in 2005. Its board members include Helenka, and its two Creative Directors, Damian Rawcliffe and Mike Willig. 
Source: 438