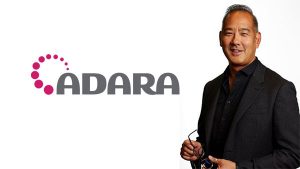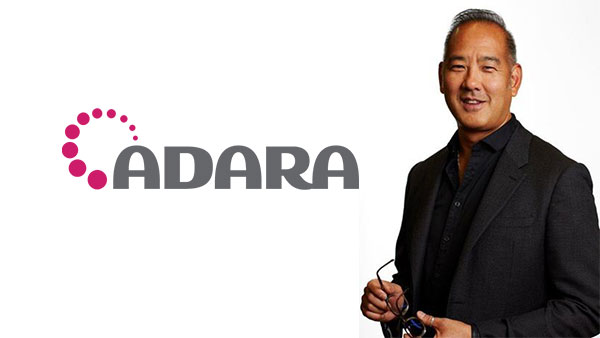 ADARA, the data solution for travel brands, has hired former Amnet Global COO and Mediacom Global Client Consulting Partner, Curtis Nishijima to the newly-created role of Managing Director, EMEA.
Nishijima will be responsible for setting the vision, market development, and operational requirements across ADARA EMEA, with business conducted across UK and Ireland, France-Benelux, DACH, Nordics, Southern Europe, and the Middle East.
Throughout the region, he will be leading the strategic direction across ADARA's Media, Data Co-Op, Insights and Measurement solutions for top tourism organisations, premier travel brands and other categories complementary to the Travel vertical. The new role will give ADARA's EMEA offices greater autonomy to set their own strategic direction to drive accelerated growth in this rapidly transforming region.
Curtis will work alongside Brandon Meyers, Chief Revenue Officer based in ADARA's Palo Alto Headquarters, who will continue to lead day-to-day sales for the global division, which specialises in data-driven, customer first business solutions.
Built on the world's richest travel data co-op, ADARA offers people-based insights and media solutions for travel companies, agency holding groups and client direct partners. Clients get a value-based understanding of their relationship with their customers, with travel patterns, trends and behaviour from more than 750 million monthly unique traveller profiles across more than 200 of the world's top travel brands.
Layton Han, CEO of ADARA said: "We're thrilled that Curtis has joined our executive team. This is a critical moment in our ongoing growth and Curtis' role is a validation of the importance of ADARA's global growth strategy. His leadership will take us to the next level as we scale the business across the region."
Nishijima brings a unique perspective, having been a veteran on both the media owner and agency side. His global talent around delivering business outcomes for major clients like Burberry, Mondelez, Visit Britain, GSK, Sky and Bose will be hugely valuable when combined with the power of ADARA's Travel Data Co-Op.
Nishijima added: "I'm very excited to be joining ADARA, which I've admired as a skilled digital operator and practitioner over the years. ADARA's team is hugely passionate about delivering great solutions and with products which are admired across many categories, both endemic and non-endemic to the travel industry. I see a massive potential across all of ADARA's solutions and it's a privilege to be a part of that ongoing growth story. I'm looking forward to being an active contributor in the leadership team as we continue to build on our successes."
In addition to Nishijima's appointment, ADARA has also appointed Jonathan Hardy as MD of APAC. Hardy joined ADARA in 2014, having previously worked as Sales Strategy Lead for Microsoft in the region.
Source: ADARA