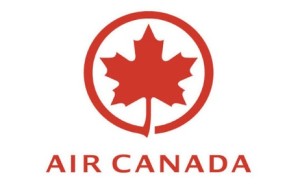 JWT Canada announced that it has been selected by Air Canada as its new creative advertising agency of record, following a national search process. JWT Canada will handle all of Air Canada's global brand communications and digital marketing with effect from January 2014. Mindshare will handle all media planning and buying.
"JWT demonstrated strong capabilities in strategy, creative, and digital throughout the search process," said Craig Landry, Vice President of Marketing at Air Canada. "JWT's global network and international solutions are solid complements to Air Canada's business strategy, which increasingly is focusing on international markets as a source of growth. We look forward to our new relationship."
"We are energized by this magnificent opportunity to work with such a respected and iconic brand. Air Canada has great ambition for growth, and to have been chosen as their strategic partner and AOR is both an honour and an enormous responsibility. We are very excited to begin our new partnership and will be focused on developing the kind of fully integrated brand experiences that will drive growth domestically and internationally," said Susan Kim-Kirkland, President and CEO, JWT Canada.
"Like Air Canada, we are committed to being agile, accountable and lifting the already iconic brand even higher in collaboration with JWT," said Jake Norman, President and Chief Strategy Officer, Mindshare Canada. "We are thrilled to be working with such an iconic brand that is leading in a highly-digitized, competitive and fast-paced media environment."
JWT has operated in Canada for more than 80 years, and today is one of the country's leading agencies. With its pioneering spirit, the agency has created business-building campaigns for some of the country's most beloved and iconic brands, such as Tim Hortons and SickKids (The Hospital for Sick Children), Tylenol and Walmart Canada. Clients of JWT Canada include Canada Bread, HSBC, Johnson & Johnson, Mazda, Nestlé, ParticipACTION and the University of Toronto, among others.