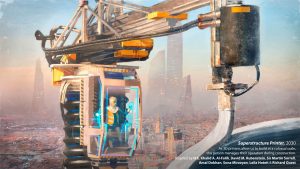 World leaders in business and politics recently gathered in Davos, Switzerland for the World Economic Forum. One of the annual attendees is MiSK Global Forum, an ongoing platform, set up to educate youth, and prepare them for the future.
The World Economic Forum predicted that 65% of kids in school today will have jobs in the future that don't currently exist. So, in 2018, creatives Senan Lee and Pansy Aung decided to bring these unknown jobs to life for MiSK Global Foundation.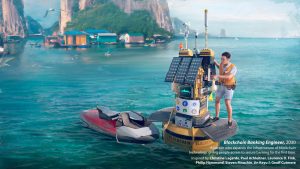 Each morning during the event, the team would listen to a high-profile panel discussion and conceptualise a variety of futuristic job roles based on the panelists' predictions, comments or narrative of conversation.
Once agreed, the team would then brief concept artist, Florian de Gesincourt, to beautifully illustrate the chosen job role to life. De Gesincourt had been chosen for his award-winning artwork, including films such as 'Jurassic World' and Steven Spielberg's highly anticipated 'Ready Player One".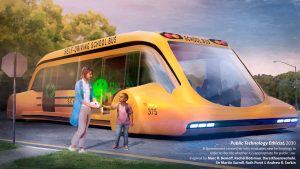 After refining the image all day, London based retouching studio Happy Finish would take over from De Gesincourt and work through the early hours of the morning, colouring the image in time for it to be displayed in Davos and posted online the next morning.
In total, the team produced 6 reactive illustrations in 120 hours flat and covered a wide range of topical discussions at the World Economic Forum, including blockchain technology, national identity and robotic workforces.
Source: AKQA