Boston sneaker company, YORK Athletics Mfg., has long been committed to motivating and celebrating the everyday fighter on their journey to carve out their own path in life. Bringing this message to life, the brand teamed up with World Champion gymnast and advocate Aly Raisman, who is also a Needham native, for the second phase of its "Worth the Fight" campaign, which encourages people to fight for their best life. 
The focal point of the campaign is to promote the Aly Collection products, while spotlighting the brand ambassadors as they practice mindfulness and celebrate their community as they take part in physical training activities.
This campaign series aims to start a conversation around the question: What do you fight for? Aly Raisman is an Advocate, World Champion gymnast, Team Captain, daughter, sister, and all around amazing human. She works hard to find balance in all facets of her life and believes in the healing powers of self-care. This campaign encourages others to fight for themselves as a foundational step to making the world a better place, by adopting a daily practice of mental well-being, physical health, and strong community.
YORK Athletics Mfg. collaborated with full-service indie agency, GYK Antler, to create the inspiring digital campaign series. This relationship goes beyond the typical brand-agency relationship, as GYK Antler CEO and president, Travis York, is also the co-founder of YORK Athletics Mfg.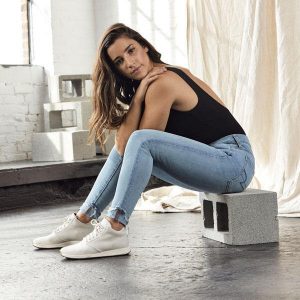 This is a testament to the family-oriented businesses, both of which work alongside another to share resources, swap insights, and offer support. 
In taking part in the campaign, Raisman hopes to help others find their voice, courage and strength. She hopes to use her position to help de-stigmatize issues like mental health, wellness and abuse, and instead promote self-care. She worked with GYK Antler and YORK Athletics Mfg. to workshop what the word "fight" means for this campaign series.
The agency created 19 spots which will roll out across a variety of digital platforms including Facebook, Instagram, Snapchat, YouTube and programmatic retargeting. The campaign videos will continue rolling out through December.
The new "Frank By Aly Raisman" includes her own signature shoe in two different colors (the brand's first signature shoe that honors an individual outside of the York family) alongside an athletic bag emblazoned with the words "WORTH THE FIGHT".  Aly collaborated with the YORK team to design the signature sneaker.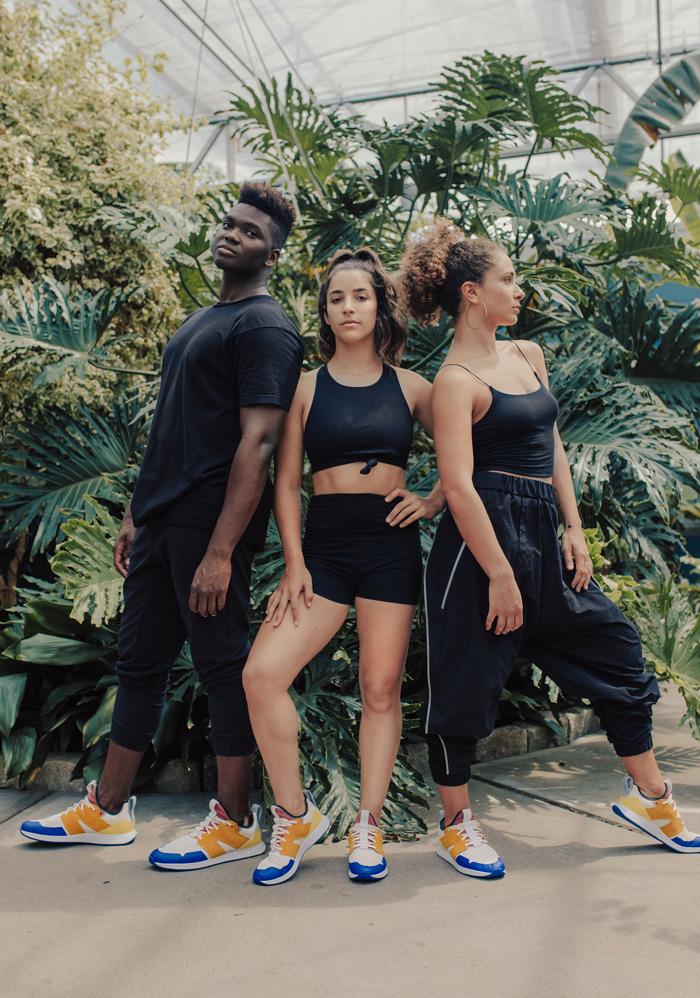 "Earlier this year Aly became a part of our family as she joined us for the 'Worth the Fight' campaign. Collaborating with Aly on her sneakers has been an equally inspiring and fun process," said YORK Athletics Co-Founder & CEO Mark McGarry. "We take great pride in the fact that our industry award-winning performance footwear does not discriminate by gender as a common practice in the industry is to turn an existing men's sneaker into a women's sneaker simply by adding 'feminine' colors. We have invested in creating a shape that serves both men and women. Each YORK Athletics training sneaker is unisex, meaning the same sneaker style is offered in both men and women sizes. Like Aly, we are fighting for change. 'The Frank By Aly Raisman' line celebrates the everyday fighter."
"I am honored to work with YORK and have the opportunity to be a part of their all-inclusive, family-oriented design approach," said Aly Raisman.  "As I considered design options for The Frank by Aly Raisman, I wanted to capture a balance of peace and energy. The Frank Bone is minimal and super versatile. Inspired by mindfulness, the simplicity is meant to serve as a reminder to take self-care moments for yourself everyday, which is part of my daily routine. The energetic, playful statement shoe of the collection is the Frank Patchwork, rallying around the theme of optimism with a bright, fun vibe."
"Giving the teams freedom to tap the best available resources regardless of company affiliation has led to incredible collaboration. The collective passion really shines through in the quality of the work. I couldn't be prouder to have my family name attached to this brand," said Travis York, CEO and President of GYK Antler/ Co-Founder of YORK Athletics, Mfg.
Source: GYK Antler