Arnold Schwarzenegger 'won't be back' after this final series of ads in the FCA's two-year PPI complaints deadline campaign hits screens on 17 June.
The final of the five instalments of this campaign, which will run up until the PPI deadline on 29 August, features animatronic Arnie in a hydraulic press, urging people to act before time runs out. He calls on consumers to: "Take action before it's too late. Do it now!"
As the deadline approaches, the series of advertisements will gradually reveal Arnie's fate.
The campaign comes as FCA figures released, show the regulator has had more than 3.9 million users access the PPI website and 44,000 calls to their dedicated contact centre. On top of that, a total of £334.3m was paid in April 2019 to customers who complained about the way they were sold PPI. This takes the amount paid since January 2011 to £35.3bn
Emma Stranack, FCA head of business and consumer communications, said: "Our campaign was designed primarily for awareness raising, but also has a job to do in actively nudging a huge and varied audience along their decision-making journey. The scale of this campaign is a first for the FCA and wouldn't have been possible without the creativity and dedication of a fantastic team of marketers – both agency and client-side – with complementary skills. It's been brilliant working with them all. And now, with just over 10 weeks to go before the PPI deadline, we have upped the ante for the final phase of our campaign. Simply put, if you haven't complained to your provider by 29 August 2019, you won't be able to claim money back for PPI – so we want people to decide as soon as possible."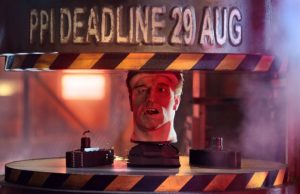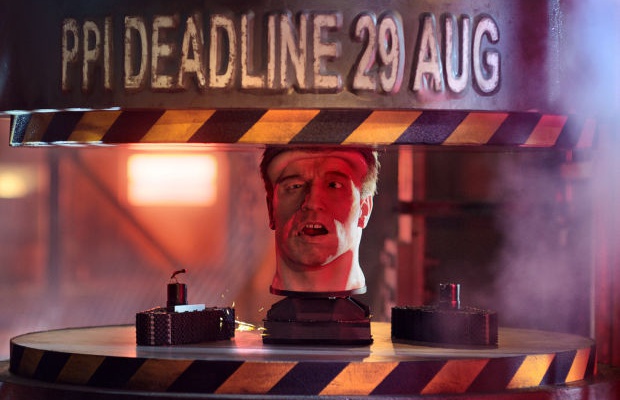 Justin Tindall, M&C Saatchi's group chief creative officer, said: "Our ambition with this campaign when it started was to cut through all the white noise of PPI to make people stop and take action. Featuring an animatronic Arnie head yelling about PPI was a stroke of crazy creative genius and about as far removed from box-ticking advertising than you can get. Sadly, Arnie won't be back after the PPI complaints deadline passes in August, but we certainly hope this type of stand-out creativity in advertising – that delivers tangible results – will be more prevalent. We've loved every minute of it."
The campaign runs across TV, radio, digital, out of home, social for just over ten weeks, including a 'finale' style creative execution on air in August. It will be supported by PR by Kindred PR and media planning was handled by Manning Gottlieb OMD.
The Arnie campaign was originally devised by M&C Saatchi creative directors Dom Moira and Kieron Roe, with creative team Thom Farrall and Liam Campbell behind the final campaign.
Kieron Roe added: "We wanted to give PPI and the Arnie head a worthy send off after two years' service. This time we worked with one of our creative teams Liam and Thom to create a cinematic finale where tongue starts off firmly in cheek and ends up somewhere near forehead."
Consumers who haven't complained to their provider by 29 August 2019 won't be able to claim money back for PPI. FCA support is available online or by calling the FCA helpline on 0800 101 8800.
Source: M&C Saatchi