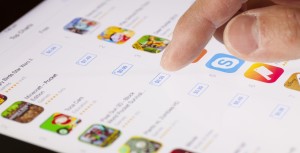 Apple has removed a number of ad blocking apps from its App Store, expressing concerns that the security of users' personal data could be at risk in certain circumstances due to so-called "man in the middle" breaches.
While Apple now permits ad blockers on its Safari web browser, the banned apps also block in-app advertising by installing their own root certificates, and passing all the traffic through a virtual private network (VPN). From there, the software reads all unencrypted traffic and removes anything it identifies as an ad.
It's the installation of root certificates that's cause Apple to have security concerns, as they enable the monitoring of customer network data by third parties, which means they are open to being exploited by hackers targeting the app makers.
While there have been no reported breaches, Apple has removed all the apps that use this technology for the time being. Regular ad blockers for Safari and other browsers remain on the App Store, and Apple has promised to work with developers to quickly get their apps back up for sale.
Among the ad blockers removed is Been Choice, which even removed ads from Apple's own News app. On Twitter, the team behind the app commented that they were removing ad blocking for Facebook, Google, Yahoo, Yahoo Finance and Pinterest, and would be resubmitting the app as soon as possible.
However, other industry figures have commented that Apple will likely demand that any root certificate and VPN monitoring features are completely removed before the apps are allowed back onto the App Store.