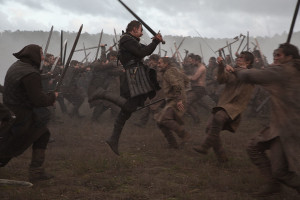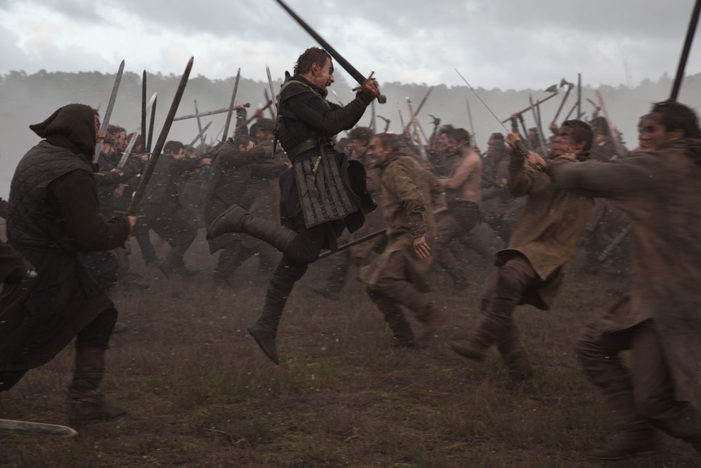 Artem SFX, an award-winning physical special effects company, has been hard at work creating a wide range of sinister effects for Justin Kurzel's new film M​acbeth, ​starring Michael Fassbender and Marion Cotillard.
Artem technicians have developed a variety of effects for this 15 rated adaptation of Shakespeare's most harrowing play, which is due to be released 2 October 2015, working both on location and from the company's London studio. Floor effects included mist, smoke, rain and fire, while lifelike prosthetics ranged from gruesome wounds to a full body dummy of one of the film's central characters. In addition to this, Artem created an elements package for the production team, featuring detail shots of blood spurts, smoke and flying embers.
Laura Hastings-Smith, producer on the film, said: "Rain, mist, smoke, fire and burning embers are all key elements in the world of M​acbeth,​ together with prosthetics and gore for the battle scenes. Artem had a tough budget in relation to the ambition for the 112 minute film but worked tirelessly to help create the frontier landscape of Justin Kurzel's M​acbeth.​"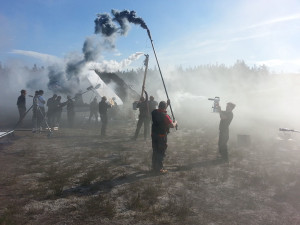 "It was clear from the outset that Justin [Kurzel] had a very clear idea of what he wanted," said Mike Kelt, Artem CEO and special effects supervisor on the film. "He was after a cold, atmospheric, misty, Scottish feel to permeate the film. The biggest challenge was covering vast areas of landscape with a consistent mist – whole hillsides had to disappear, enveloping armies and blotting out unwanted backgrounds."
Rising to the challenge, the Artem team built a bespoke tubing system that was able to cover vast areas of landscape with mist and could be moved quickly in response to changes in wind. The iconic industry-standard Artem smoke gun – designed and made by Artem, and exported round the world – was used to create denser smoke for tighter shots.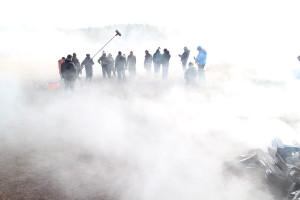 In case the swathes of smoke and mist weren't foreboding enough, Artem added rain to some scenes. Again it had to cover wide areas, requiring the team to set up huge rain stands.
Mike Kelt said: "In some respects Justin was lucky; we were often battling with the 'real' weather, which was atrocious throughout most of the filming, and a challenge for everyone on the production. On top of one Scottish hill we even grouped like Antarctic penguins, rotating positions to spread the pain! On that particular day we managed to cheer people up by finishing with a large burning pyre of bodies – something you might expect to be grim, but at least it offered some warmth! This can be seen near the start of the film."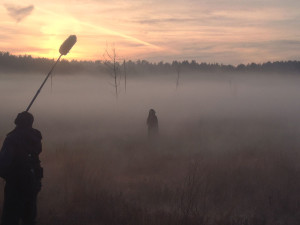 The film's grisly prosthetics for the film included exposed intestines and throat cuts, along with a dead body double of Duncan, the murdered king. The actor visited Artem's West London studio to have his body cast, and despite initial doubts from the director as to how lifelike the result could be, the body double proved so realistic that the actor was able to finish his scenes early instead of playing dead.
Artem combines the best of engineering expertise with creative flair to provide everything from puppetry to props to pyrotechnics and animatronics. In 2012 Artem also helped to bring to life the enormous creative and logistical vision of the opening and closing ceremonies of the Olympics and Paralympics.