AxisStars, the community for pro-athletes and entertainers founded by ex-Manchester United and France footballer, Louis Saha, has entered into an exclusive partnership with New York-based athlete influencer marketplace OpenSponsorship.
The deal will deliver a wide range of paid brand opportunities directly into the hands of the AxisStars base, which includes almost 400 stars and growing. The partnership also offers OpenSponsorship's existing 7500 athletes access to the AxisStars platform, which includes educational resources and support tools.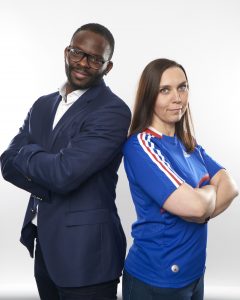 Co-owned by Saha and digital marketing consultant Kate Hamer, AxisStars has an active base of professional athletes and entertainers, half of whom are based in the UK. Saha was inspired to start AxisStars following his experiences as a young footballer, when he found it hard to know who to trust with his business affairs, as well as the right questions to ask when managing his working and personal life. The platform represents a safe environment where stars are offered advice and education as well as fully vetted services and opportunities directly, rather than through third parties.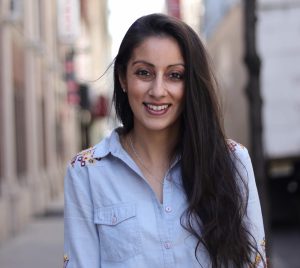 Founded by Ishveen Anand, a former sports agent and Forbes 30 under 30 Alumnus, OpenSponsorship offers brands and athletes the ability to match, transact and manage marketing campaigns with an ease and efficiency previously unseen in the sponsorship industry. Having worked with over 10,000 brands and 7,500 professional athletes in the United States, the partnership with AxisStars marks its expansion into the European market. The platform works with a host of brands and opportunities, from multi-nationals like Levis, Footlocker and Anheuser Busch to niche products such as in the CBD, fashion and supplements sectors.
"The partnership allows us to fuel AxisStars with a wealth of opportunities for pro-athletes to generate extra income and put the decision-making into their own hands," comments Louis Saha, Founder and CEO of AxisStars. "OpenSponsorship is the leading platform globally for connecting brands with athletes and AxisStars has a wealth of knowledge about the sports and entertainment industries to ensure that Stars can find the support and advice they need to strike the best deals."
Ishveen Anand, CEO of OpenSponsorship, adds: "Athletes make amazing influencers for brands – these are people who have built a career and organic following and are now putting their hands up to work with products that really fit with them. This partnership furthers our mission to bring transparency – it's about breaking down the shroud of inaccessibility around athletes who once seemed so unreachable."
The partnership is designed to empower athletes, many of whom have seasonal careers and therefore seasonal earnings followed by much earlier retirements. Careers can also be cut short at any moment due to injury, so it's very important for them to make extra income and prepare for the future.
Around 80% of OpenSponsorship deals involve paid social media, a trend particularly growing in light of the pandemic and the rise of digital marketing. These deals provide a good way to supplement income during an athlete's career to secure their future as well as to continue into a second career post-retirement. Figures show that 50% of athletes suffer financial hardship or bankruptcy within five years of retiring (40% Premier League Players and as high as 78% for the National Football League)
AxisStars offers frequent webinars, social surgeries and advice around all aspects of working with brands through its StarWall on the platform, as well as access to advisors and experts. By offering a range of deals directly to athletes, brands can be ensured of authenticity and the opportunity to partner for the short term (for example by lifestage) or much longer term.
Kate Hamer, Co-Founder & COO at AxisStars added: "Athletes have a following based on their day job rather than their day job being to create a following. This means that they're well-placed to develop strong, longer-term relationships with brands and can be selective around things that fit with what they stand for and what they are interested in. AxisStars' ultimate goal is to enable talent to use their platform to speak about what matters to them."
The AxisStars base is representative of the professional sports landscape as a whole, with four fifths of the community being male and a fifth, female. Both companies hope that this will lead to an equality of deals being offered, as currently only around 1% of sponsorship revenue goes to women's sport.
Source: AxisStars