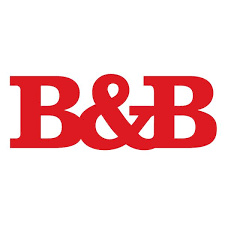 Re-wind just a year and the world was a very different place. Today, brands big and small are facing a host of new challenges in a changed and uncertain landscape. When navigating these complex times, strategic design, as a tool to drive both commercial success and positive societal change is more key than ever.
The DBA are global leaders in championing and measuring design effectiveness, and the annual Design Effectiveness Awards use commercial data as key judging criteria to measure design's strategic and commercial value to business and society.
Founder-led, entrepreneurial brands, Dalston's, Well & Truly and Mother are united by their desire to create better products for consumers. All three provide a healthier way to enjoy snacks and soft drinks and demonstrate that businesses can balance profit with people and the planet. Smart vending-machine Mother, brilliantly demonstrates the role of design in reinvigorating an outdated category, making vending machines relevant for consumers today.
Kerry Bolt, Co-Founder and Client Partner at B&B studio comments: "It is incredibly important to champion the role of great design in business success, and also to celebrate the brands that understand the return on investment that strategic design can bring." 
"We are thrilled to celebrate these important award wins alongside Dalston's, Well & Truly and Mother, especially at a time when a strategic design-led approach is so key to driving future business success and positive change". 
Shaun Bowen, Co-founder and Creative Partner adds "Dalston's, Well & Truly and Mother are unique products, but they are all brands that matter as they provide consumers with healthier ways of eating without compromise. They understand the role of design in empowering an authentic and emotional connection with consumers, and the effectiveness this has on business success. 
Source: B&B Studio