According to the latest UN report 80,000 women are intentionally killed every year. Out of them, 50% are killed by someone close to them and 35% are killed by their current or former partner. To put these numbers into perspective, that's 137 women killed worldwide every day. A growth of 11% in just 6 years. And yet no one really cares.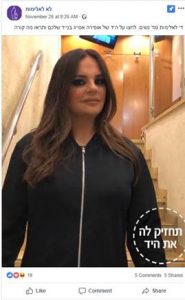 In Israel, 40% of women aged 16-48 report having been a victim of domestic abuse. In fact, two women were killed in Israel over the last 24 hours and over 20 women have been murdered since the onset of 2018. Yet in spite of this the government still recently torpedoed a proposal to establish a parliamentary committee of inquiry into the murder of women.
So to mark the "International Day for the Elimination of Violence Against Women" and raise public awareness and sensitivity to the issue, together with the "No2 Violence Against Women" organisation, BBR Saatchi & Saatchi initiated a social media campaign.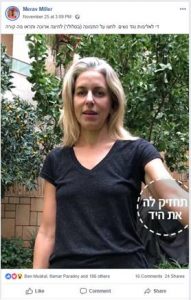 Using Facebook's Live Photo feature and some of the country's most vocal women as influencers, the Israeli agency created posts in which these women asked people to lend them a hand.
What ensued was a surprising mobile experience as the act of pressing and holding their hand activates a video that has them calling out for the surfer to stop as he is hurting them.
The surfers who unwittingly took part in a virtual act of brutality were then faced with the message: "One in four women in Israel suffers domestic abuse and violence, so please don't lend violence a hand and report all abuse."
Source: BBR Saatchi & Saatchi