Marie Dalgar is a creative make up brand, celebrating this year its 10 years birthday.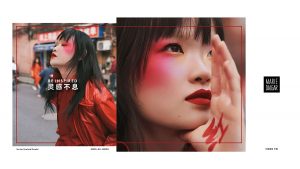 In 10 years, Marie Dalgar became the leading Chinese make up brand in China, constantly innovating, the 1st Chinese make-up brand to be sold in Sephora, and now expanding to South East Asia. Its ambition is to become in the years to come one of the top make-up players worldwide. Promoting a unique, freer, more creative vision of beauty.
BETC's story with Marie Dalgar began almost at the very start, accompanying the brand strategy, starting with the design of its now iconic black square logo.
BETC & Marie Dalgar are now proud to launch the brand's first integrated brand campaign. A work that embodies the brand's mission – to inspire and enable women to create and stage their unique beauty. In a fun and generous way.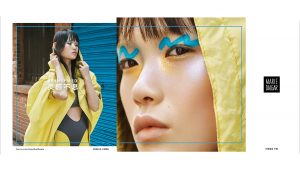 Marie Dalgar believes beauty is everywhere in urban spaces. The agency's campaign invites you to be curious, to look around, to catch beauty wherever it may be. And create your own beauty.
"Our campaign is a demonstration that thanks to Marie Dalgar, women can find the energy to dare, to be creative. Marie Dalgar put creativity within everyone's reach," comments Christophe Pradère, BETC Asia CEO.
The campaign follows Chinese uprising model Xie Chao Yu (解朝宇) in her urban journey in the streets of Shanghai, hunting for inspiration.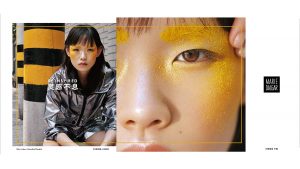 BETC Luxe creative director Safia Bouyahia says: "Marie Dalgar inspires women to look differently at what is around them. At people, architecture, movements, textures… To see what others can't see, and turn it into beauty."
Shanghai's colourful and energetic streets are captured in the film by French director Louis de Caunes, and in the visuals by NY photographer Steven Pan. With a greedy and impulsive make-up palette from acclaimed make-up artist Violette.
Source: BETC