Football price comparison brand FOOTY.COM has launched a new and exciting campaign featuring Chelsea and West Ham stars Beth England and Jarrod Bowen. 
Lampooning the typical transfer window closing hysteria, FOOTY.COM's own 'Deadline Deals Show' descends into chaos as an all-star cast of intrepid reporters are increasingly astonished at the unique football deals on offer at the online platform, with current legends England and Bowen on hand to bag their own bargain!
In an exclusive parody of television transfer deadline coverage, the spoof film launches a new brand refresh for FOOTY.COM and features leading roles from football culture YouTube and Instagram stars including Robbie Knox, Bambinobecky, Sharky, Thogden and Thogdad.
You can view the film here on FOOTY.COM's YouTube channel.
FOOTY.COM was founded on the sole purpose to make the game more affordable, allowing football lovers to search, compare and save money on products from the world's leading sportswear brands and retailers. Whether it's the latest kit, boots, or equipment, FOOTY.COM conveniently and impartially compares prices on more than 60,000 football products, making it easy for fans to make savings on and off the pitch.
The new brand campaign is the biggest yet from FOOTY.COM, with content featuring Jarrod Bowen and Beth England to be played out across all owned channels over the next six months.
Jarrod Bowen, West Ham United said; 

'I'm buzzing to have collaborated with FOOTY.COM for their Transfer Deadline Day Show. Football should be more affordable, so I love the fact that FOOTY.COM are making this possible by helping people save money on thousands of football products!'.
Beth England, Chelsea FC Women and England added;
'I had a great time partnering with FOOTY.COM for their Transfer Deadline Day Show, and their aim of making football more affordable for everyone really resonated with me!'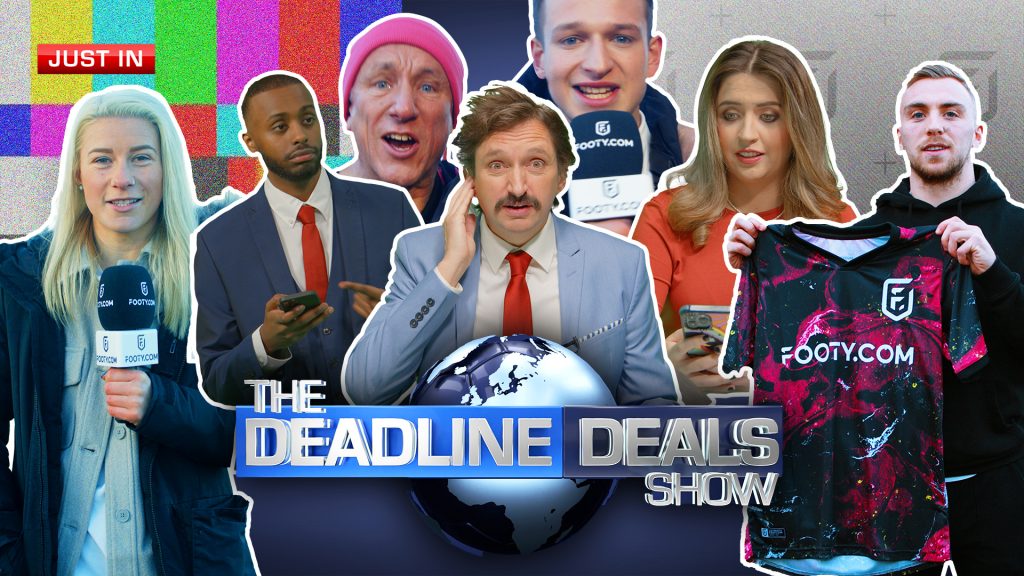 Sam Patterson, Marketing Director at FOOTY.COM;
'We were thrilled to have Beth England and Jarrod Bowen join our stellar group of presenters and crew for our chaotic Transfer Deadline Day Show. Not only have they had amazing seasons on the pitch, they both excelled in their roles in front of the camera!  Our fun new campaign is set to reinforce our position as the home of football price comparison, as we help our customers search, compare and save on the very best deals at FOOTY.COM." 
Source: FOOTY.COM