Boots Opticians unveils a new campaign showcasing how they can help consumers feel confident and find frames they'll love. This bring consumers to that 'feel good frame moment' when they find the perfect pair.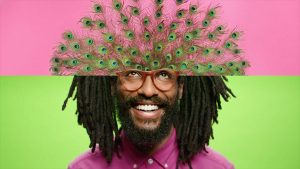 The creative idea was born from the fact that many consumers, particularly 35 to 50 year olds who have never needed glasses before are often inclined to put off visiting an opticians, struggling with how glasses might affect how they look and feel.
The integrated campaign by Ogilvy UK, which launches on TV and instore, showcases a range of people of all ages embracing their unique styles. The film features upbeat music, vivid colours and impactful imagery to bring a freshness to the campaign. Using an innovative split-screen technique in the film, the bottom half of the screen features a wide array of people all looking great in their glasses from Boots Opticians.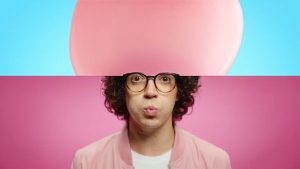 The top half of the screen demonstrates the way the glasses are making them feel with a metaphorical expression of joy – be it a bright sunflower, wobbling jelly or bursting popcorn. Each expression is unique, just like the individuals wearing the glasses themselves.
This is the latest campaign expressing the Boots UK brand ethos of helping everyone feel good. The campaign builds on the successful 2018 summer Faceless Beauty campaign, which challenged the norms of traditional beauty ads, championing the idea that real beauty isn't just how you look, but rather how it makes you feel.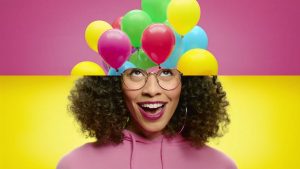 Madeline Shaw, Head of Marketing, Boots Opticians said: "The ad features a diverse range of our core customer groups, looking fabulous and feeling amazingly confident in their frames. This campaign is very different from anything we've seen from Boots Opticians before, and we think will really bring our brand personality to life."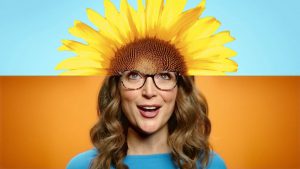 Sam Cartmell, Deputy Executive Creative Director at Ogilvy UK, said: "Boots has always championed everyone's right to feel good and nothing feels better than finding the perfect frames for you. Feel Good Frames is designed to capture that unique feeling. We hope it helps reframe Boots Opticians and helps tell their extraordinary story – from their amazing new instore frame stylists to their huge range of designer and exclusive own brand frames. And it's an idea that flexes across different channels – from social, digital and print to TV, PR and publishing. We want to encourage everyone to find their Feel Good Frames."
The TV ad launches on January 16 on Channel 4. This fully integrated campaign from WPP agencies including Ogilvy, Mediacom and Bookmark, and partner agency True Story, will run across ATL TV, print, PR & influencer marketing, 121, in-store and social.
Source: Ogilvy UK