When you think of pet grooming, you may just think of shampoo – but not any more. Pet Head offers a fabulous range of shampoos, conditioners, sprays, foams and even paw butter (which has now reached cult-status for many). All formulas are vegan, pH balanced and cruelty-free and proudly bursting with natural oils and incredible fragrances – so you can love your pooch from head to paw.
However originally a part of Bed Head haircare, Pet Head was not winning with consumers anymore due to its brash neon brights and provocative naming. We needed to help move Pet Head away from its 90's rebel roots and establish it as a modern, multi-sensorial and effective care range, desirable for today's consumer.
Having a pet is an amazing source of joy, made even more evident in the past year. Pet ownership levels in the UK increased by 18 percent over the pandemic, as many searched for comfort and companionship around the home. But puppies aren't just for pandemics – pet owners are truly treating their pets like a member of the family and actively seek out products similar to the ones they use for themselves. The 'pet humanisation' trend is booming and you don't have to go further than your local pet shop to find a doggie ice-cream or 'pawsecco'!​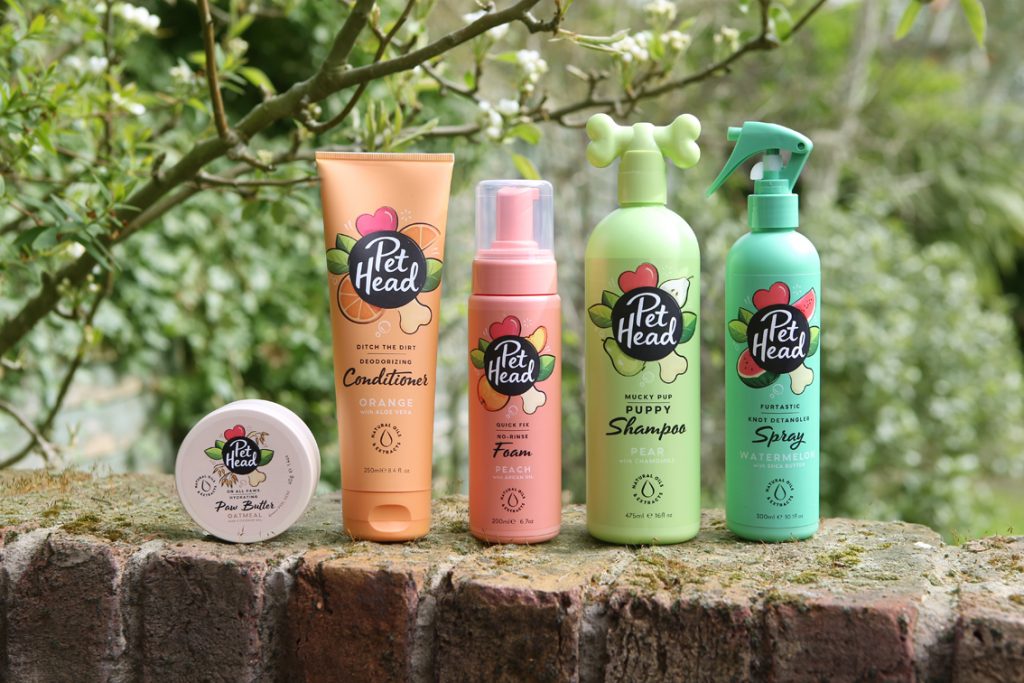 The key insight we learned however, is that our target consumer really sees their dog as their 'bestie' and when it comes to grooming, they want to treat their dog just as well as they treat themselves. Fun pamper sessions to get your pup smellin' fresh is a real opportunity to bond – with the best part being the snuggles after!
We unlocked the big idea of 'Bounding Love', speaking to this incredible connection between owner and bestie. We delivered this through creating a brand look and feel with human-like personal care cues and pet iconography. Love hearts and natural, bountiful ingredients burst from behind the logo, promising an effective and multi-sensorial experience while friendly illustrated icons boast the incredible products benefits.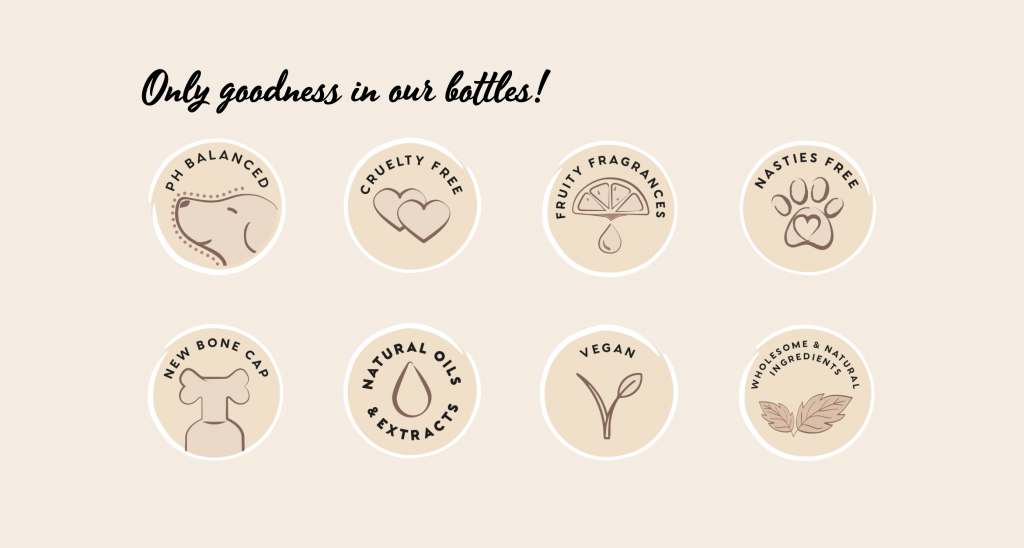 The naming has also been rethought, moving the brand away from its brash and provocative tone of voice and introducing a softer and more playful edge – a truly loving brand to reassure that you can treat your bestie as well as you treat yourself.
"Working with Family (and friends) was an absolute pleasure throughout the entire rebrand journey. They truly understand brands and consumers, they listened to our vision and their inputs were invaluable. We just launched and we are already seeing amazing results from all the work we've done together"
Liliana Saraiva – Global Senior Brand Manager | Pet Head · Company of Animals
Source: Family (and friends)