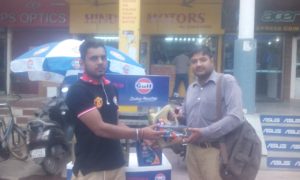 Brand Street India, a leading integrated marketing agency recently won the mandate to handle on-ground activities for Gulf Engine Oil, a Hinduja Group Indian Company and an established player in the Indian lubricants Industry. Brand Street India is executing activities at multiple locations such as garages and retail stores in order to approach and inform customers about the most suitable car lubricant for their vehicle's engine.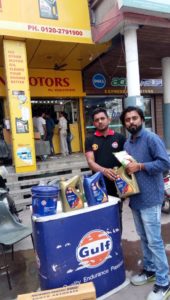 Currently, Gulf Engine Oil has a number of engine oil related products floating in the market. With the help of Brand Street India, they aim to increase the effectiveness of their sales, along with creating a valuable consumer interaction and engagement to help build a positive brand image. With the help of this campaign they aim to educate consumers about the product that best suits their cars engine along with explaining long term benefits of the same. Some of the major products which they intend to promote are Ultrasynth X, 10W- 40, SW-30, Multi G Max, 20W-50, Formula GX, 5W-40, Super Diesel X-10, 15W-40, Multi G Max, 20W-40 and more.
Brand Street India is handling the entire coordination and supervision for Gulf Engine Oil at various locations across Delhi NCR. A majority of their volunteers will be tapping onto those customers who will be coming to garages in order to change or purchase engine oil for their car. They will not only brief the consumer about the product range but will also offer them a gift scheme with their purchas, a car perfume which will give a whiff of fresh fragrant air everytime they step into their car.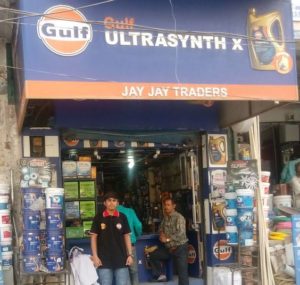 Brand Street India is also handling inventory management, pre and post sales reports compression, mechanic meeting for sales improvement and consumer feedback for Gulf Engine oil. Furthermore, they are using this platform to identify future buyers even in the absence of recent intent in order to improve brand awareness as well. This campaign will be carried out throughout the month of November, 2017.
Mr. Surendra Singh, National Head, Brand Street India said, "Gulf engine oil has a rich heritage of 100 years and a global recognition with millions of trusted consumers. In order to drive revenue growth for such a huge company, it is imperative that the sales team ensures personalized engagements with their prospects and customers. This is exactly what Brand Street India is delivering by driving this campaign.This indeed a prestigious feather in Brand Street India's cap."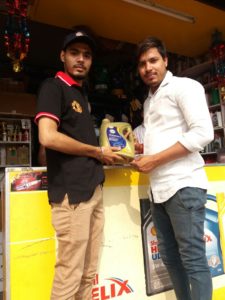 Mr. Rajesh Dogra, Senior Manager, Rural Street, "We at Brand Street India are proud to support and further build on our strong relationship with Gulf Engine Oil. We are confident that our associationgwill help us showcase our strategic brilliance which will bring to light the true essesence of not just one but both the brands."
Mr. Ravikant Sharma, Head-Client Servicing, Rural Street, said, "We are happy to associate with Gulf Engine Oil, as it brings with it fresh insights in the rural marketing domain. Our deep understanding of our target consumer will help us in serviving both our client and consumer in the most ideal manner."
Brand Street India will also be holding these activities in association with a number of housing societies within the city. With special kiosks designed to promote Gulf Engine Oil, the present volunteers will share informative insights regarding engine oils with the residents of the society as well.
Source: Brand Street India