Over the last 12+ weeks, a lot has changed in our daily lives. Today our world revolves primarily around the inner walls of our homes. When we do venture out, our neighborhoods are virtually unrecognizable with plywood façades shuttering the doors and windows of our favorite local haunts. With unprecedented repercussions from COVID-19 weighing heavily upon us, optimism is one thing that continues to propel us forward.
To brighten an otherwise bleak canvas around our cities, designers from Gensler volunteered their time to partner with small business owners to create vibrant and inspiring murals that reflect the distinct personality of each business, as well as the promise of better times to come. Color Speaks — a research project spearheaded by Gensler's Seattle office — was initially created to study how color can bring hope and optimism to the future of our cities. "We have been looking at how applications of color in the urban environment affect our behavior and hypothesized that it may just improve our collective well-being," says Krista Reeder, Associate and Brand Design Director at Gensler.
In the face of COVID-19, the team is using the initiative to encourage others to join them in revitalizing storefronts and transforming abandoned streets into beautiful splashes of uplifting colors and positive messages. "We're trying to send a message of resilience, that design can inspire hope in uneven time," adds Reeder. To date, designers from the Portland and Seattle offices of Gensler have painted several murals at locations around their cities. Other Gensler offices across the nation are also working on murals to help beautify their own cities.
The team has even created a free downloadable tool kit (containing a list of necessary supplies, "paint-by-number" guide, and helpful tips) that walks even non-artists through the process of painting their own murals. Anyone interested in receiving a copy of the downloadable tool kit can contact the team directly through the Color Speaks Instagram page (@colorspeaks_). The murals have seen an astounding public response over social media with nearly 57K LinkedIn impressions and almost 5K Instagram likes.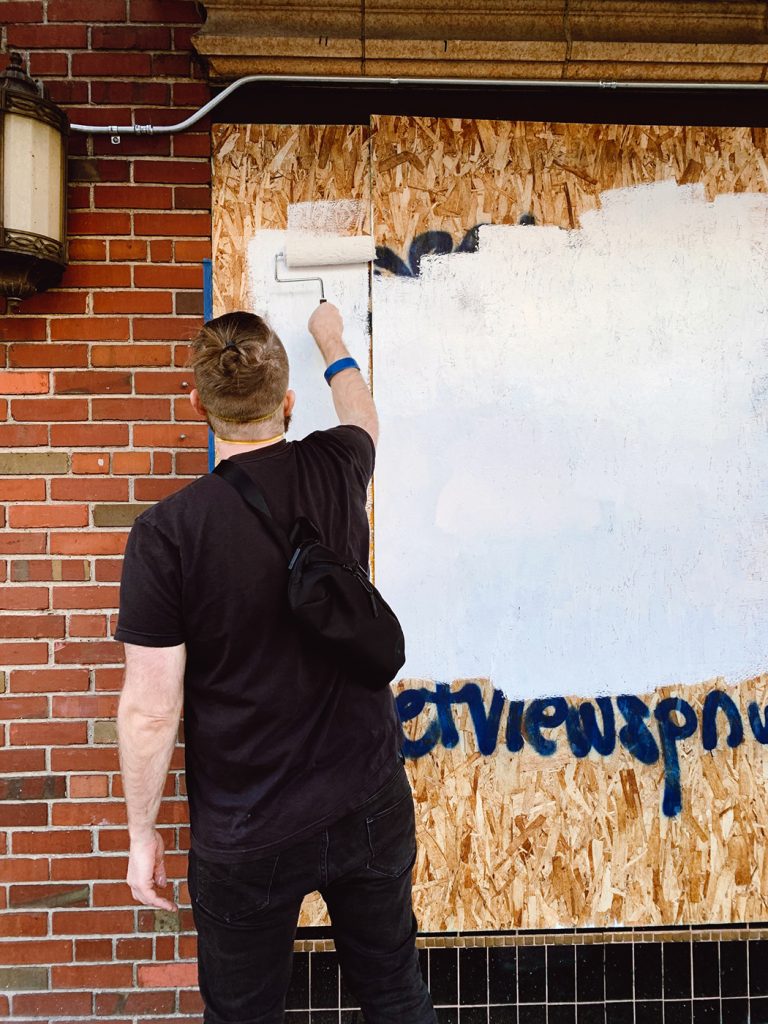 Source: Gensler