Brand transformation company, Burns Group, in partnership with FIFCO USA, one of the largest beer companies in the US, announced a new national campaign for Pura Still: the first spiked still water. It creates a new category in beverage alcohol – spiked water with no bubbles.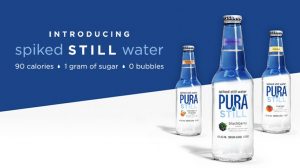 To introduce Pura Still, Burns Group created a witty campaign, "Anything but Flat" that features Pura Still's main point of difference – no bubbles. The integrated campaign includes in-store, digital, social, out-of-home and video and demonstrates how Pura Still delivers all the benefits of the alcoholic water category plus a brand new one – no carbonation – which is more refreshing and fits active occasions.
"We wanted to show that Pura may be Still – but it's the opposite of flat. The Anything But Flat campaign is not just talking about the drink but also about who drinks it. With the absence of bubbles nothing can hold you back," said Nicole Lucey, Executive Creative Director, Burns Group.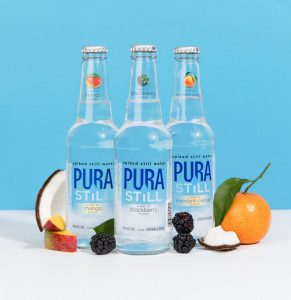 The campaign includes two :15 spots, including GIFs and other cut downs for social. The key visuals of the campaign feature hero shots of the product that showcase the absence of all those annoying carbonated bubbles.
Pura Still is a beverage innovation that answers the demand for a low-calorie option in the ready-to-drink alcoholic beverage space. FIFCO USA (formerly North American Breweries) created Pura Still with zero carbonation, a splash of coconut water and a hint of natural fruit flavour.
With an ABV of 4.5 percent, only 90 calories and one gram of cane sugar, Pura Still is available in three flavours, Blackberry, Mango and Mandarin Orange. The launch will also include a partnership with Professional Soccer Player Carli Lloyd, a consumer sweepstakes and a trip to the FIFA Women World's Cup.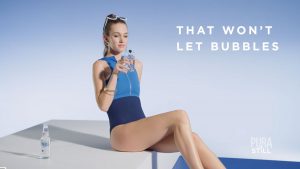 "Simultaneously launching a new category, a new product and a new brand in a cluttered segment is complex. Burns Group brought great nuance and creativity to the table with 'Anything but Flat'," Jennifer McCauley, Brand Director, Beyond Beer.
Burns Group was named agency of record for FIFCO USA in August 2018.
Source: Burns Group